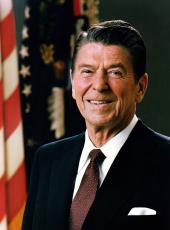 Memorandum Returning Without Approval the Public Health Service Act Amendments of 1984
I am withholding my approval of S. 2574, the "Public Health Service Act Amendments of 1984," which would extend and amend various health professions and services authorities. I have been assured by the Department of Health and Human Services that the Continuing Resolution provides adequate authority for these programs for fiscal year 1985.

S. 2574 is a seriously flawed piece of legislation. The most serious of its many objectionable provisions include the following:
First, this bill contains authorization levels substantially in excess of my 1985 Budget. Full funding of all the programs in the bill through 1987 would total $2.4 billion, 41 percent more than the $1.7 billion contained in the Budget.
Moreover, S. 2574 would continue to increase obsolete Federal subsidies to health professions students and would maintain the static and rigid categorical framework to deliver such aid. The ability of medical schools to supply our society with health professionals has changed dramatically in the last 20 years. Today, our medical schools are producing nearly 16,000 new doctors each year. Although there may be some shortages of physicians and nurses in particular areas of the country, the Nation as a whole is facing a future surplus—not shortage—of physicians and nurses. Under these circumstances, S. 2574, a bill which continues excessive taxpayer subsidies to health professionals and maintains a rigid unworkable categorical framework, cannot be justified.
S. 2574 takes the wrong approach to health professions training. In contrast to the Administration's proposal for a single, omnibus reauthorization of all health professions authorities, which would permit maximum program flexibility to address current needs, the bill not only reauthorizes the existing plethora of narrow, categorical authorities, but also creates new programs. This approach to health professions training is outdated and fails to respond to the rapidly changing health care environment.
A more appropriate approach would recognize that the surplus of physicians has reduced the need for Federal financial assistance and would improve incentives for health professionals to locate in areas of the country where shortages exist. The Administration's health professions proposals would help meet these objectives.
S. 2574 would also repeal the Primary Care Block Grant authority—a key reform proposed by the Administration and enacted by the Congress in 1981 designed to restore State control, strengthen administrative efficiencies, and improve the delivery of health services. Thus, this bill would re. verse a successful trend of increased State acceptance of health care responsibility that the Administration initiated. The block grant programs for preventive health and health services and alcohol and drug abuse have been successful. The primary care block grant was made optional by the Congress, and States have been hesitant to accept it. However, to close out the option at a time when States should be willing to consider another step toward greater autonomy is counterproductive and unacceptable.
This bill contains numerous other provisions that are either unnecessary or unacceptable, including authorization for new Federal National Health Service Corps scholarships that are not needed, since the number of scholarship recipients already bound to subsidized medical practice in rural areas is adequate.
For all these reasons, I find S. 2574 unacceptable.
RONALD REAGAN

The White House,

October 30, 1984.
Ronald Reagan, Memorandum Returning Without Approval the Public Health Service Act Amendments of 1984 Online by Gerhard Peters and John T. Woolley, The American Presidency Project https://www.presidency.ucsb.edu/node/260528