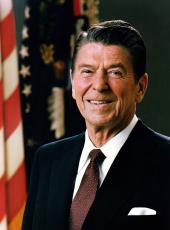 Memorandum of Disapproval of the Appliance Energy Conservation Bill
I am withholding my approval of H.R. 5465, the "National Appliance Energy Conservation Act of 1986."
This legislation would have established specific, minimum energy efficiency standards for home appliances without regard to technological feasibility or the need for economic justification. The bill intrudes unduly on the free market, limits the freedom of choice available to consumers who would be denied the opportunity to purchase lower-cost appliances, and constitutes a substantial intrusion into traditional State responsibilities and prerogatives. It also mandates a complicated series of 19 rule-makings over the next 20 years for 52 subcategories of appliances, virtually assuring extensive litigation, increasing Federal regulation many years into the future.
Moreover, although I share the interest in the need for conserving energy resources that led the Congress to pass this bill, H.R. 5465 fails to advance this goal in a manner that takes account of the tremendous cost to consumers, who would have to spend an estimated extra 81.4 billion per year on appliance purchases. Higher prices would force many to buy more expensive appliances than they would prefer, and make some delay or forgo some appliance purchases altogether. By eliminating the lower-priced models, the bill would hit low-income consumers particularly hard. It could also discourage and slow the introduction of useful product innovations.
Disapproval of this bill does not mean, however, that the energy efficiency of appliances will be wholly without Federal regulation. Under current law, the Department of Energy is required to conduct a rulemaking which may lead to the imposition of Federal standards, and any such standards would preempt existing State law.
Thus, the choice is between Federal regulation of appliance standards under this bill and regulation under current law, which requires the Department of Energy to take account of technological feasibility and economic factors. Under these circumstances, I think current law is preferable.
In addition, I note that the Congress included in H.R. 5465 amendments requiring the Federal Energy Regulatory Commission to issue a declaratory order in a pending proceeding and setting a deadline for the Commission to resolve a pending rate case. I am in agreement with what the Congress sought to achieve in requiring the Commission to issue a declaratory order and am asking the Secretary of Energy to take appropriate action before the Federal Energy Regulatory Commission so that this matter will be promptly and favorably resolved. I also agree with the Congress that the rate case matter should be resolved swiftly and urge the Commission to exert its best efforts to meet the deadline the Congress has sought to impose.
RONALD REAGAN

The White House,

November 1, 1986.
Ronald Reagan, Memorandum of Disapproval of the Appliance Energy Conservation Bill Online by Gerhard Peters and John T. Woolley, The American Presidency Project https://www.presidency.ucsb.edu/node/254420