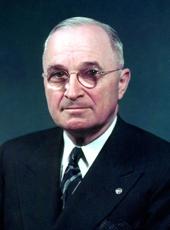 Memorandum of Disapproval of Bill Requiring Segregation in Certain Schools on Federal Property.
I AM withholding my approval of H.R. 5411, a bill to amend Public Laws No. 815 and 874 of the 81st Congress with respect to schools in critical defense housing areas and for other purposes.
The basic purpose of this bill is meritorious. It would provide for the construction, maintenance, and operation of elementary and secondary schools in those localities where defense activities of the Federal Government have created unusual burdens. Thus, this bill would complete the plan of Federal assistance now operating under the Defense Housing and Community Facilities and Services Act of September 1951. In addition, it contains perfecting amendments which would improve the administration of an established program supporting the operation of local school facilities, where they are inadequate to meet the impact of expanded defense activities.
Unfortunately, however, the Congress has included one provision in this bill which I cannot approve. This provision would require a group of schools on Federal property which are now operating successfully on an integrated basis to be segregated. It would do so by requiring Federal schools on military bases and other Federal property to conform to the laws of the States in which such installations are located. This is a departure from the provisions of Public Laws 815 and 874, which required only that the education provided under these circumstances should be comparable to the available to other children in the State. The purpose of the proposed change is clearly to require that schools operated solely by the Federal Government on Federally-owned land, if located in any of seventeen States, shall be operated on a segregated basis "to the maximum extent practicable."
This proposal, if enacted into law, would constitute a backward step in the efforts of the Federal Government to extend equal rights and opportunities to all our people. During the past few years, we have made rapid progress toward equal treatment and opportunity in those activities of the Federal Government where we have a direct responsibility to follow national rather than local interpretations of non-discrimination. Two outstanding examples are the Federal civil service and our armed forces, where important advances have been made toward equalizing treatment and opportunity.
Not every school operated on a Federal reservation has been integrated. It is never our purpose to insist on integration without considering pertinent local factors; but it is the duty of the Federal Government to move forward in such locations and in such fields of activity as seem best and appropriate under individual conditions and circumstances.
We have assumed a role of world leadership in seeking to unite people of great cultural and racial diversity for the purpose of resisting aggression, protecting their mutual security and advancing their own economic and political development. We should not impair our moral position by enacting a law that requires a discrimination based on race. Step by step we are discarding old discriminations; we must not adopt new ones.
I believe the way is open for an effective administration of Public Laws 815 and 874 of the 81st Congress, while the present Congress reconsiders the full implications of the amendments proposed in H.R. 5411. The objectionable provision was added during the closing days of the first session without the careful consideration necessary for such an important departure from national policy. I hope the Congress early in the next session will reconsider this matter carefully and will re-enact legislation to provide the school aid urgently required in critical defense housing areas without the objectionable provision of H.R. 5411.
HARRY S. TRUMAN
Harry S Truman, Memorandum of Disapproval of Bill Requiring Segregation in Certain Schools on Federal Property. Online by Gerhard Peters and John T. Woolley, The American Presidency Project https://www.presidency.ucsb.edu/node/231240