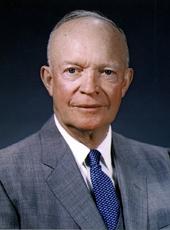 Memorandum of Disapproval of Bill Relating to Rates Charged by the Southwestern Power Administration.
I HAVE WITHHELD my approval of S. 3338, an act "Relating to rates charged for electric power and energy marketed by the Southwestern Power Administration, and for other purposes."
The only purpose which this legislation could accomplish would be to prevent the Secretary of the Interior from fulfilling the obligations imposed upon him by Section 5 of the Flood Control Act of 1944, to establish rate schedules which will return sufficient revenue to amortize the investment in Federal multiple-purpose projects allocated to power, and to pay the necessary costs incurred in operating and maintaining power projects. By its terms, S. 3338 grants a legislative moratorium which prevents any rate increases for power sold by the Southwestern Power Administration to any public body or cooperative until June 30, 1957. This would result in a loss of $2,167,000 revenue during the present fiscal year.
Sound management requires that the Federal Government fix rates for electric energy and power from Federal projects which will return the taxpayers' investment, with interest, within a reasonable period of time. Revenues from power sales by the Southwestern Power Administration in 1955 were not sufficient to pay even the interest on the portion of construction costs allocated to power. Furthermore, these revenues have been insufficient to provide any return of the capital investment in power facilities since 1953. Enactment of the bill will prevent the establishment of compensatory rates until July 1, 1957.
Fears have been expressed that the increased rates, which I am informed amount to approximately 40 cents per month for the average rural customer, proposed by the Department of the Interior will force upon preference customers--public agencies and cooperatives--the burden of absorbing the deficit in power revenues brought about by the delivery of power to a non-preference customer under a 1952, 30-year contract at unrealistically low unit rates. However, the fact is that under the proposed schedule of rates, these preference customers will pay for power at rates determined upon the assumption that all power users must pay the rate necessary to retire the capital investment allocated to power on these multiple-purpose projects. The preference customers will not pay any of the deficit resulting, during the repayment period, from the 30-year contract.
DWIGHT D. EISENHOWER
Dwight D. Eisenhower, Memorandum of Disapproval of Bill Relating to Rates Charged by the Southwestern Power Administration. Online by Gerhard Peters and John T. Woolley, The American Presidency Project https://www.presidency.ucsb.edu/node/233036