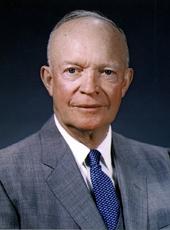 Memorandum of Disapproval of Bill Regarding Claim of State of Washington.
[ Released September 3, 1957. Dated September 2, 1957 ]
I AM WITHHOLDING approval of H. R. 2224, directing the payment of $581,721.91 to the State of Washington as full satisfaction of a claim against the United States for the cost of replacing and relocating a 28-mile portion of secondary Highway II-A which was condemned and taken by the United States in 1943 as part of the Hanford atomic energy project.
The claim involved in the bill has been thoroughly litigated and its payment denied by judicial determination. The statements in House Report 401, 85th Congress, on H. R. 2224, concerning the basis of the court decisions appear to be in error. Both the United States District Court for the Eastern District of Washington and the United States Court of Appeals for the Ninth Circuit found that there was in 1943 no necessity for replacing the road since there were adequate substitutes available. They held that the State was therefore not entitled to compensation. Certiorari was denied.
No equitable reason for overruling the decision of the courts has been advanced. This is not an instance in which a strict application of the law of eminent domain renders a claim noncompensable or in which denial of the claim will cause undue hardship and suffering to the condemnee because of peculiar circumstances. The doctrine requiring payment only when a substitute highway is necessary is based on the consideration that there is no money loss when it is unnecessary to replace the road. As a matter of fact, there is a saving of expense to the State in that the burden of maintaining a road has been removed. Enactment of this bill would encourage the reopening of other similar claims which the courts have denied.
The State is now constructing a new road across a portion of the Hanford project. The findings of the courts indicate that any need which this road may serve as a substitute for Highway II-A must have been created by developments since 1943 and not by the Government's taking of a portion of Highway II-A. Furthermore, the Atomic Energy Commission has contracted to give the State an easement over Commission-owned lands for such a highway. The Department of the Army has constructed fourteen miles of this road to Serve its own needs. While the State has reimbursed the Department for the extra expense involved in constructing the road to meet State specifications, the contribution of the Department has resulted in substantial savings to the State. No equitable reason has been established to justify further Federal contributions to the cost of this road.
DWIGHT D. EISENHOWER
Dwight D. Eisenhower, Memorandum of Disapproval of Bill Regarding Claim of State of Washington. Online by Gerhard Peters and John T. Woolley, The American Presidency Project https://www.presidency.ucsb.edu/node/233520