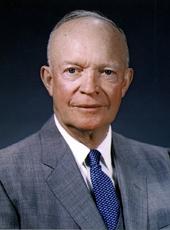 Memorandum of Disapproval of Bill Providing a Special Method of Taxation of Real Estate Investment Trusts.
I AM WITHHOLDING my approval from H. R. 4392, entitled "An Act to amend the Internal Revenue Code of 1954 to provide a special method of taxation for real estate investment trusts."
Under existing law, real estate trusts and associations with transferable shares are generally taxed as ordinary corporations on their entire taxable income. The enrolled bill would extend to such organizations, under certain conditions, the "conduit" or "pass-through" method of taxation which present law provides for regulated investment companies. The effect would be to exclude from the corporate tax all but a small margin of retained earnings of real estate trusts.
While the bill assumes a similarity between real estate trusts and regulated investment companies, there are important differences between the two situations. The income of regulated investment companies is generally derived from the securities of corporations which are fully subject to the corporate income tax. In the case of regulated investment companies, therefore, the conduit treatment merely avoids an additional level of corporate taxation, which for dividend income consists of the tax on the portion of dividends remaining after the 85 percent inter-corporate dividends deduction. By contrast, the conduit treatment proposed for real estate trusts would entirely remove the corporate income tax from much of the income originating in their real estate operations.
It is by no means clear how far a new provision of this sort might be applied. Though intended to be applicable only to a small number of trusts, it could, and might well become, available to many real estate companies which were originally organized and have always carried on their activities as fully taxable corporations.
For these reasons, I am constrained to withhold my approval of the bill.
DWIGHT D. EISENHOWER
Dwight D. Eisenhower, Memorandum of Disapproval of Bill Providing a Special Method of Taxation of Real Estate Investment Trusts. Online by Gerhard Peters and John T. Woolley, The American Presidency Project https://www.presidency.ucsb.edu/node/233061