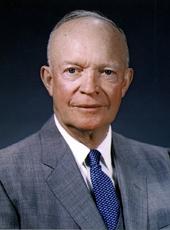 Memorandum of Disapproval of Bill Providing for Taxation by Wyoming of Property Within Grand Teton National Park.
I HAVE WITHHELD my approval from S. 1706, "To provide for taxation by the State of Wyoming of certain property located within the confines of Grand Teton National Park, and for other purposes."
The bill would permit the State of Wyoming and any taxing authority of the State to levy taxes on privately owned hotels or lodging facilities within Grand Teton National Park. It further provides that if the United States acquires such properties in the future, payments in lieu of taxes will be made by the United States in amounts equal to the last annual taxes assessed against the property by the State or locality when it was privately owned.
This legislation is unnecessary for two reasons: First, the State now has authority to tax privately owned hotel or lodging facilities in the park and has collected such taxes for some time. Second, there appears to be no disposition on the part of the United States to acquire any such property in Grand Teton National Park, either through purchase or donation. However, I am withholding my approval not only because the bill is unnecessary but also because of the precedent it might establish for piecemeal action in this field.
The present Congress approved my recommendation that a Commission on Intergovernmental Relations be established to study the means of achieving a sounder relationship between Federal, State, and local governments. I have requested that the Commission's report include recommendations as to how to solve the difficult problems which arise in the field of intergovernmental tax immunities. The Commission has a special study committee on in lieu payments and shared revenues. The Commission's report is expected in the near future, and it is anticipated that the Administration will recommend legislation to accomplish its recommendations shortly thereafter.
I believe that questions of Federal tax immunity should be decided broadly and deliberately, rather than through a succession of piecemeal decisions and that this decision should await the recommendations of the Commission on Intergovernmental Relations on this question.
DWIGHT D. EISENHOWER
Note: This memorandum was released at Lowry Air Force Base, Denver, Colo.
Dwight D. Eisenhower, Memorandum of Disapproval of Bill Providing for Taxation by Wyoming of Property Within Grand Teton National Park. Online by Gerhard Peters and John T. Woolley, The American Presidency Project https://www.presidency.ucsb.edu/node/232674