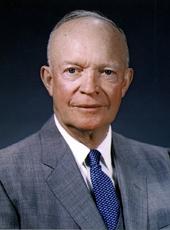 Memorandum of Disapproval of Bill To Provide for the Economic Regulation of the Alaska Railroad Under the Interstate Commerce Act.
[ Released July 7, 1960. Dated July 6, 1960 ]
I AM withholding my approval from S. 1508, a bill "To provide for economic regulation of the Alaska Railroad under the Interstate Commerce Act, and for other purposes."
I cannot approve the bill because it would (1) subordinate certain of the President's statutory powers to those of a regulatory commission, Q. allow a State to regulate a federal agency, and (3) apply to the Alaska Railroad laws, rules, and procedures which are intended solely for application to privately owned and operated railroads and which are completely inappropriate for a Government agency established to carry out a public purpose.
The power to construct and operate the Alaska Railroad and to set the rates charged by it are vested in the President. To subject the President's exercise of these powers to the review and perhaps disapproval of the Interstate Commerce Commission would be repugnant to our constitutional system.
By allowing the State of Alaska to regulate the Railroad, which is a federal agency, the bill violates the principle that the federal Government's authority shall be supreme. Under S. 1508, the State could thwart public purposes declared by the President and the Congress, but it would have no responsibility for the success or for the financing of the Railroad.
The laws, rules, standards, and procedures concerning tariffs, rates, accounts, services, and employees of private railroads are not suited to a Government agency. Accounting standards established by the Interstate Commerce Commission for private railroads cannot, for example, assure the President and the Congress of adequate control over the use of federal funds by a federal agency. In requiring the Commission to consider the needs of Government financial agencies, and in other exceptions it makes, the bill itself recognizes that standards applied to private industry cannot be applied to the Alaska Railroad.
By extending the Employers' Liability Act to cover the Alaska Railroad's liability to its employees, who are already covered by the federal Employees' Compensation Act, the bill may give this group of federal employees either dual compensation from the federal Government for a single injury or the right to choose between two methods of obtaining compensation. Either result would be inconsistent with the federal workmen's compensation policy that all employees be treated equally.
The President and the Congress have ample authority to insure that the Railroad operates in the public interest. In due course, it will be determined that the Railroad's federal purposes have been achieved. At that time the Congress should authorize disposition of the Railroad to a non-federal agency, and it would then automatically become subject to Interstate Commerce Commission regulation.
DWIGHT D. EISENHOWER
Dwight D. Eisenhower, Memorandum of Disapproval of Bill To Provide for the Economic Regulation of the Alaska Railroad Under the Interstate Commerce Act. Online by Gerhard Peters and John T. Woolley, The American Presidency Project https://www.presidency.ucsb.edu/node/235046