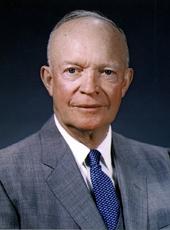 Memorandum of Disapproval of Bill Increasing Retirement Benefits of Certain Policemen and Firemen.
I AM withholding my approval from H.R. 3735, "An Act to increase the relief or retirement compensation of certain former members of the Metropolitan Police force, the Fire Department of the District of Columbia, the United States Park Police force, the White House Police force, and the United States Secret Service; and of their widows, widowers, and children."
I am unable to approve the 10 percent increase in relief or retirement compensation which the first section of this bill proposes for its beneficiaries. Policemen and firemen who retired before October 1, 1956, are already receiving much more generous treatment than any other group of retired District of Columbia employees. This results from the Equalization Act of 1923 which provides for an automatic proportionate increase in pensions equal to any salary increases granted active duty policemen and firemen. The equalization feature has operated so effectively that a significant number of these retirees presently receive a larger pension than their annual salaries while on active duty. Also, under the 1993 law these retirees have forged far ahead of District Government annuitants subject to the civil service retirement program. In the interests of fairness, the present disparity should not be further increased.
I could readily accept the other provision of the bill which proposes to adjust and improve the benefits payable to the widows and surviving minor children of deceased policemen and firemen who retired prior to October 1, 1956. The circumstances of this group are different and I sincerely hope that the Congress, early in the next session, will enact the improved benefits which this class deserves.
DWIGHT D. EISENHOWER
Dwight D. Eisenhower, Memorandum of Disapproval of Bill Increasing Retirement Benefits of Certain Policemen and Firemen. Online by Gerhard Peters and John T. Woolley, The American Presidency Project https://www.presidency.ucsb.edu/node/234309