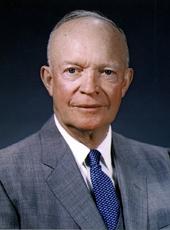 Memorandum of Disapproval of Bill for the Relief of the Malowney Real Estate Co., Inc.
I AM WITHHOLDING my approval from H. R. 1339, entitled "for the relief of the Malowney Real Estate Company, Incorporated."
The bill would direct the Secretary of the Treasury to pay $14,425.26 to the Malowney Real Estate Company, Incorporated, of Springfield, Ohio, in full settlement of its claims against the United States for income taxes erroneously collected for the years 1944 and 1945.
On May 28, 1948, deficiencies aggregating more than $35,000 were assessed against this taxpayer by the Internal Revenue Service. No payments on the assessed deficiencies were made by the taxpayer until partial payments aggregating $16,524.72 were made in 1950.
On June 30, 1952, more than four years after assessment of the deficiencies and more than two years after the partial payments of the assessment, the taxpayer filed a claim for refund. A re-examination of the taxpayer's records by the Internal Revenue Service disclosed that the original assessment was excessive and, accordingly, the unpaid balance of the assessment was abated. Refund of any portion of the partial payments that had been made was denied, however, because the statute of limitations precluded refund of taxes paid more than two years prior to filing a claim therefor.
The record on this bill does not disclose any special circumstance, justifying the taxpayer's failure to file a timely claim. The statutory period of limitations, which the Congress has included in the revenue system as a matter of sound policy, is essential in order to achieve finality in tax administration. Granting special relief in this case, where a refund was not claimed in the time and manner prescribed by law, would constitute a discrimination against other taxpayers similarly situated and would create an undesirable precedent.
Under the circumstances, therefore, I am constrained to withhold my approval of the bill.
DWIGHT D. EISENHOWER
Dwight D. Eisenhower, Memorandum of Disapproval of Bill for the Relief of the Malowney Real Estate Co., Inc. Online by Gerhard Peters and John T. Woolley, The American Presidency Project https://www.presidency.ucsb.edu/node/233912