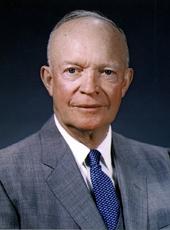 Memorandum of Disapproval of Bill for the Relief of T. C. Elliott.
I AM WITHHOLDING my approval from S. 1687, "For the relief of T. C. Elliott."
The purpose of this enactment is to pay to T. C. Elliott of Daytona Beach, Florida, the sum of $15,000, as compensation for his services in preparing and furnishing certain information to Members of Congress. The bill provides that payment authorized shall be free of Federal income tax.
This bill is faulty for two reasons. First, the exemption of the award from all Federal income taxes is totally unwarranted. Second, it is stated in the enactment that the payment is "compensation for services rendered." The record demonstrates that the sum to be paid is not true compensation, but a monetary award for special services.
The claimant, T. C. Elliott, was an employee of the Federal Government from November 1, 1900, until his retirement, January 31, 1944. During this period of employment Mr. Elliott was an auditor in the Navy Department, the Treasury Department, and the General Accounting Office. In such a position he became conversant with freight rates and transportation problems and furnished data on these subjects on many occasions to individual Members of Congress and to various Committees of the Congress.
It is conceded that Mr. Elliott, in addition to performing his regular duties, rendered valuable service to Members of Congress. His efforts undoubtedly contributed to a saving to the Government of large sums of money, but the record is also clear that these services were rendered by Mr. Elliott voluntarily, after office hours, on his own time, or on his leave time and were completely aside from his official duties or the requirements of his office. Mr. Elliott, like thousands of other devoted Government employees, is to be commended for the unselfish manner in which he made his knowledge of freight rates available to others.
Each year there accrue to the Government the beneficial results of extraordinary services rendered by interested private citizens and organizations who volunteer much useful information and experience to the Congress, to its individual Members, and to the Executive Branch agencies as well. I do not believe that claims for compensation for such volunteer services should be encouraged. Approval of legislation for that purpose would ratify an irregular and unformalized employment relation, and would also place the Congress and the Executive agencies in an unacceptable and unbusinesslike position. If such services are to be on a regular or recurring or even a sporadic basis, formal arrangements for employment should be made. There are numerous alternatives. A regular full-time or part-time appointment, appointment as a consultant at a per diem or an hourly rate, and performance of work by contract are the most common. If the service is performed outside of a formal employment relationship, whatever recognition may be given to it should not be considered compensation.
I do not want my action in withholding approval of this bill to be construed as derogation of Mr. Elliott's services or as criticism of recognition by the Congress of special services afforded to its members. While I cannot approve the bill in its present form for the reasons given above, I shall be glad to approve a bill which is by its terms an extraordinary monetary award for special service and which removes the tax-free status of the award.
DWIGHT D. EISENHOWER
Note: This memorandum was released at Lowry Air Force Base, Denver, Colo.
Dwight D. Eisenhower, Memorandum of Disapproval of Bill for the Relief of T. C. Elliott. Online by Gerhard Peters and John T. Woolley, The American Presidency Project https://www.presidency.ucsb.edu/node/232574