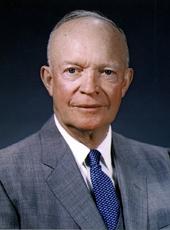 Memorandum of Disapproval of Bill for the Relief of S. H. Prather, Mrs. Florence Prather Penman, and S. H. Prather, Jr.
I HAVE WITHHELD my approval from the bill (H.R. 9357) "For the relief of S. H. Prather, Mrs. Florence Prather Penman, S. H. Prather, Junior."
The bill proposed to pay the sums of $5,000 to S. H. Prather, $2,000 to Mrs. Florence Prather Penman and $1,000 to S. H. Prather, Junior for personal injuries and property damages sustained at Quitman, Georgia, as the result of a collision of their family automobile with a car driven by one Howard Hart, an alleged bootlegger. The Committee report on this bill (H. Rept. No. 2208) indicates that the collision occurred on August 6, 1935, when Hart was being pursued by an investigator of the Alcohol Tax Unit, Bureau of Internal Revenue, Treasury Department, and by a state officer. The report of the Treasury Department embodied in the House Report, states that the officers while traveling at approximately 70 miles per hour, had pursued the car for a distance of about 2 miles but had slowed down, when Hart turned into a dirt side street of the town of Quitman, picked up speed to 75 miles an hour and collided with the Prather car which was proceeding at a lawful rate of 20 to 25 miles per hour. Hart's car contained approximately 43 gallons of illicit whiskey at the time.
The officers in this instance were acting in the performance of their official duties in attempting to apprehend persons who were violating the law in their presence. The report of the Special Investigator of the Alcohol Tax Unit states that Mr. Prather conceded when interviewed that the officers were doing their duty and were without blame "but that he felt someone should compensate him for the damages suffered", since the violators who had caused the wreck had no financial responsibility.
The misfortune suffered by this family as a result of the automobile accident, for which they were in no manner responsible, is most lamentable. While it is true the accident might not have happened if the law enforcement officers had not been pursuing the bootleggers, there is nothing in the file to indicate the law enforcement officers were acting negligently or were doing anything other than their duty. Unfortunately, the culprits legally and morally responsible for the injuries, cannot be made to respond in damages. Enactment of the bill would constitute a gratuity and would create a dangerous precedent which might set in motion a chain of endless requests for the payment of damages by the Government arising out of accidents in which law enforcement officers may have been remotely involved.
Accordingly, I am constrained to withhold my approval from the bill.
DWIGHT D. EISENHOWER
Note: This memorandum was released at Lowry Air Force Base, Denver, Colo.
Dwight D. Eisenhower, Memorandum of Disapproval of Bill for the Relief of S. H. Prather, Mrs. Florence Prather Penman, and S. H. Prather, Jr. Online by Gerhard Peters and John T. Woolley, The American Presidency Project https://www.presidency.ucsb.edu/node/231743