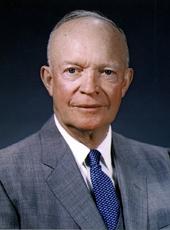 Memorandum of Disapproval of Bill for the Relief of Peter James O'Brien.
I AM WITHHOLDING my approval from H. R. 4073, "For the relief of Peter James O'Brien."

This bill would pay to Peter James O'Brien the sum of $ 10,000 as compensation for the death of his son, who was killed in military service in 1947.
The son of the beneficiary of this bill was being taken on an indoctrination flight in a naval aircraft on the same day on which he entered active duty as a member of the Naval Reserve. As the plane in which he was tiding was waiting to take off, another Navy aircraft coming in for a landing crashed into it, injuring the son so seriously that he died several days later.
The beneficiary has twice filed applications for death compensation with the Veterans' Administration. Although the death of his son was deemed to be service-connected, the Veterans' Administration has denied awards in both instances because the father was unable to establish dependency as required by the governing statutes. It also appears that, for the same reason, the beneficiary's claim for benefits under the federal Employees' Compensation Act was denied. He apparently has never filed a claim for six months' death gratuity or for regular monthly benefits under the Social Security Act which also conditions entitlement upon a showing of dependency.
A suit was instituted on behalf of the beneficiary to recover damages on account of the death of his son under the provisions of the Federal Tort Claims Act. Both the lower and appellate courts held that recovery was barred on the grounds that the death occurred as an incident of military service. These rulings were based on the decision in Feres vs. United States (340 U. S. 135, 1950)• In that case, the United States Supreme Court held that a claim for damages based on the death of a serviceman occurring as an incident of his service is not cognizable under the federal Tort Claims Act.
The federal Government has provided a comprehensive and orderly system of benefits for survivors of members of the armed forces who die in service in line of duty, including deaths due to negligence of fellow servicemen. In the present case the serviceman's father is eligible for various benefits upon a showing of dependency.
To make the award proposed by the bill would be discriminatory and establish a most undesirable precedent with respect to other cases involving service-connected deaths. If the bill were approved, it would be difficult to deny similar awards to the survivors of other servicemen who die under a wide variety of circumstances. To follow such a course would, in my opinion, jeopardize the entire structure of benefits for survivors of servicemen and veterans.
DWIGHT D. EISENHOWER
Note: This memorandum was released at the U. S. Naval Base, Newport, R. I.
Dwight D. Eisenhower, Memorandum of Disapproval of Bill for the Relief of Peter James O'Brien. Online by Gerhard Peters and John T. Woolley, The American Presidency Project https://www.presidency.ucsb.edu/node/233979