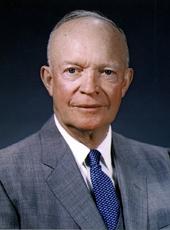 Memorandum of Disapproval of Bill for the Relief of Mrs. Mary D'Agostino.
I AM withholding my approval from H.R. 1387, "For the relief of Mrs. Mary D'Agostino."
Mrs. D'Agostino's claim for gratuitous National Service Life Insurance benefits, filed April 20, 1956, was denied by the Veterans' Administration because it had not been filed within the statutory time limitation of seven years after the date of death of her son on December 29, 1940. The Veterans' Administration has also determined that, even if her claim had been timely filed, Mrs. D'Agostino would not have been eligible for the benefit because her son's death had occurred not in line-of-duty and did not meet the criteria specified in the law for such benefits. A subsequent statutory liberalization of line-of-duty criteria had no retroactive effect.
H.R. 1387, in addition to waiving the time limitation, would retroactively apply to this case the liberalized line-of-duty criteria enacted in September 1944. H.R. 3733 and H.R. 6529, 83d Congress, also sought retroactively to apply liberalized eligibility standards which, as a matter of law, had only prospective effect. In disapproving those measures I indicated that it seemed to me irrelevant and unwise to accept as justification for those bills the fact that an ineligible beneficiary could qualify under the then existing law which was never intended to have retroactive effect. My view has not changed and applies with equal force to the present case.
Approval of H.R. 1387 would be discriminatory and would create an undesirable precedent. Uniformity and equality of treatment for all who are similarly situated must be the steadfast rule if Federal programs for veterans and their dependents are to be operated successfully. Approval of H.R. 1387 would not be in keeping with these principles.
DWIGHT D. EISENHOWER
Dwight D. Eisenhower, Memorandum of Disapproval of Bill for the Relief of Mrs. Mary D'Agostino. Online by Gerhard Peters and John T. Woolley, The American Presidency Project https://www.presidency.ucsb.edu/node/234282