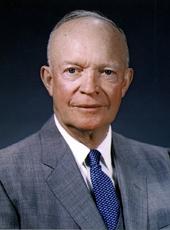 Memorandum of Disapproval of Bill for the Relief of Mr. and Mrs. W. G. Hollomon.
I AM WITHHOLDING my approval from H. R. 8759, "For the relief of W. G. Hollomon and Mrs. W. G. Hollomon."
This bill would provide for the payment to Mr. and Mrs. W. G. Hollomon from Treasury funds of $3,189.15 in settlement of their claims against the United States for personal injuries and related damages suffered by them on September 2, 1956, when two United States soldiers committed armed robbery at the Hollomons' general store in Brooklyn, Georgia. The store also comprised a United States Post Office of which Mr. Hollomon was the Postmaster. Mr. Hollomon was shot and wounded by one of the soldiers. The two servicemen were then on leave from fort Benning, Georgia, and were dressed in civilian clothes. The gun with which Mr. Hollomon was shot had not been issued to the soldiers by the Army but had been purchased by one of them.
It is obvious that the two soldiers were not acting in line of duty, and in these circumstances no legal liability could be imposed upon the United States for their conduct. I appreciate, of course, that in its exercise of its legislative discretion as to private relief measures pertaining to the wrongful conduct of federal employees, the Congress need not and, in appropriate circumstances, should not be limited by strict concepts of legal liability. But I believe that any deviation from those concepts would be unwise except in cases in which there are overriding equitable considerations or facts which clearly suggest some moral obligation on the part of the United States.
I do not believe that such facts or considerations exist here. The only fact which is urged in support of legislative grace is that the two individuals who inflicted the harm were soldiers of the United States Army. I do not conceive that this is a consideration which suggests any moral obligation on the part of the United States. To accept the assumption that the United States has a moral obligation to underwrite the purely personal, particularly criminal, conduct of any of its millions of employees and servicemen, in situations of this kind, would constitute a most undesirable precedent. Therefore, to single out these claimants for favored treatment would, I believe, be an unwarranted expenditure of public funds.
For the foregoing reasons, I have been constrained to withhold approval of the bill.
DWIGHT D. EISENHOWER
Note: This memorandum was released at the U. S. Naval Base, Newport, R. I.
Dwight D. Eisenhower, Memorandum of Disapproval of Bill for the Relief of Mr. and Mrs. W. G. Hollomon. Online by Gerhard Peters and John T. Woolley, The American Presidency Project https://www.presidency.ucsb.edu/node/233984