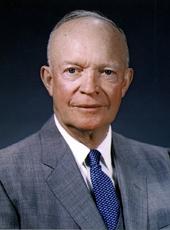 Memorandum of Disapproval of Bill for the Relief of Mr. and Mrs. John R. Hadnot.
I AM WITHHOLDING my approval of H. R. 9180, a bill "for the relief of Mr. and Mrs. John R. Hadnot" for the reason that its major purposes are accomplished by the enactment of the Social Security Amendments of 1958, coupled with the provisions of existing law which authorize the Secretary of Health, Education, and Welfare to waive the repayment of incorrect Social Security payments.
The son of the beneficiaries, his wife and two minor children were involved in a tragic automobile accident on July 4, 1956. All perished together except for one child under 18 who survived for about one and one-half hours without regaining consciousness.
The beneficiaries, Mr. and Mrs. Hadnot, on December 14, 1956, filed a claim under the Social Security Act for dependent parents' benefits. After they had received monthly benefits totalling $814 each, it was determined that these payments, entirely without fault of the beneficiaries, had been improperly made because of the brief survival of the beneficiaries' grandson. As required by law, the benefit payments were suspended and the beneficiaries were notified that the payments already received had been incorrectly made.
The Social Security Amendments of 1958, approved this day, contain a general provision permitting surviving dependent parents of insured workers to receive monthly benefits even when the decedent was also survived by a spouse or child eligible for such benefits. Mr. and Mrs. Hadnot can, by filing application, avail themselves of this general provision and become entitled prospectively to benefits. With respect to the payments already made to them, incorrectly, there is every reason to believe that they will receive sympathetic and equitable consideration under the waiver provision of existing law.
The only remaining question is whether this bill should be approved so that Mr. and Mrs. Hadnot may receive retroactive payments for the months since April 1957. To provide such payments would be to grant preferential treatment and thus to discriminate against other individuals who might be similarly situated. Except in cases of the most compelling equity, such special treatment should be avoided.
DWIGHT D. EISENHOWER
Dwight D. Eisenhower, Memorandum of Disapproval of Bill for the Relief of Mr. and Mrs. John R. Hadnot. Online by Gerhard Peters and John T. Woolley, The American Presidency Project https://www.presidency.ucsb.edu/node/233938