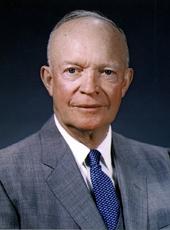 Memorandum of Disapproval of Bill for the Relief of Margaret P. Copin.
I AM withholding my approval from H.R. 4546 "for the relief of Margaret P. Copin."
This bill would direct that its beneficiary be credited with a 20-year service period for purposes of civil service retirement annuity, payable commencing October 1, 1958.
This claimant, during three periods beginning in August 1920 and ending in June 1949, was on the employment rolls of the Treasury Department for a total time of 20 years and 29 days. This included, however, 7 months and 21 days of leave without pay in calendar year 1922. Her actual service therefore, totals only 19 years, 5 months and 8 days. Nevertheless, in computing Mrs. Copin's length of service for retirement annuity purposes, the normal rules of the law were applied, namely, free credit of 6 months of leave without pay taken in 1922 and exclusion of the excess amount.
Despite the credit of 6 months, the claimant still lacks 22 days of the 20 years of creditable service which would have given her the right to an immediate reduced annuity beginning October 1, 1958, when disability annuity payments theretofore received were terminated pursuant to a finding that she was reemployable. Instead, her status is that of a deferred annuitant, and retirement annuity will not be payable until March 1, 1964 after she has attained 62, years of age. The difference in the total value of the two annuities, based on life expectancy, is $4,200, which would be, in effect, a gratuity from the federal Government.
The record on H.R. 4546 discloses no valid justification for the favored position the bill would accord this claimant. To confer such a preferential advantage on one individual participant in the retirement program would be highly discriminatory and contrary to the principles of fair play and equality of treatment which are basic to sound personnel administration.
DWIGHT D. EISENHOWER
Note: The memorandum was released at the U.S. Naval Base, Newport, R.I.
Dwight D. Eisenhower, Memorandum of Disapproval of Bill for the Relief of Margaret P. Copin. Online by Gerhard Peters and John T. Woolley, The American Presidency Project https://www.presidency.ucsb.edu/node/235069