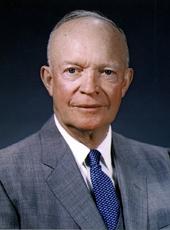 Memorandum of Disapproval of Bill for the Relief of Lawrence F. Kramer.
I HAVE WITHHELD my approval from the bill (S. 2083) "For the relief of Lawrence F. Kramer."
The bill provides for payment to Lawrence F. Kramer of Paterson, New Jersey, of the sum of $67,500 in full satisfaction of his claim against the United States for (1) compensation for services rendered by him during the period from 1935 to 1952 in assisting and enabling the United States to prosecute successfully criminal proceedings against certain defendants who had defrauded the Government in connection with fixed prices on work projects in the State of New Jersey, and (2) for reimbursement for expenses incurred by him in rendering such services.
It appears that in late 1935, Mr. Kramer complained to the Works Progress Administration concerning the existence of a possible fraud conspiracy, collusive bidding, and bribery in connection with certain sand and stone supply contracts awarded, and to be awarded, by the Works Progress Administration in northern New Jersey. His sole information was that his father, Philip Kramer, operator of a stone quarry at Paterson, New Jersey, had been approached by one George Brooks to participate in the scheme, and had refused, and that as a result of his refusal, stone supplied by him had been rejected by the Works Progress Administration (apparently due to the influence of the conspirators), with the consequence that he suffered heavy business loss.
As a result of this complaint, an investigation was undertaken by the Government which culminated in the conviction of the lawbreakers in 1941 and a civil recovery (by way of settlement) in 1952. Apart from the initial tip concerning the existence of a possible conspiracy, and the furnishing of the names of certain persons having knowledge of the approach made to his father, it does not appear that claimant contributed anything to the successful prosecution and civil recovery.
There is nothing to distinguish this case from any other case in which the Government receives from a private citizen information concerning wrongful action with reference to which criminal proceedings are brought and civil recoveries are obtained. The vast majority of such proceedings are made possible by citizens who either because of their normal interest in law enforcement and good government, or because of self-interest supply law enforcement officers with information of the character here involved.
Even if claimant were to be treated as if he had commenced suit as an informer, he would be entitled to no more than the 10 percent of the civil recovery, whereas the bill proposes to award him 30 percent of that amount.
DWIGHT D. EISENHOWER
Note: This memorandum was released at Lowry Air Force Base, Denver, Colo.
Dwight D. Eisenhower, Memorandum of Disapproval of Bill for the Relief of Lawrence F. Kramer. Online by Gerhard Peters and John T. Woolley, The American Presidency Project https://www.presidency.ucsb.edu/node/231749