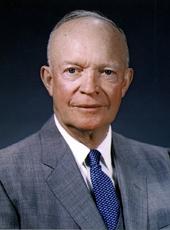 Memorandum of Disapproval of Bill for the Relief of Howard F. Knipp.
I HAVE withheld my approval from H.R. 2068, "An act for the relief of Howard F. Knipp."
The bill would direct the Secretary of the Treasury to compute the income tax liability of Howard F. Knipp for the calendar years 1947 and 1948 so that his distributive share of the earnings of the John C. Knipp & Sons partnership, for its fiscal year beginning on February 1, 1947, would be determined on the basis of a full partnership taxable year ending on January 31, 1948.
The records of the Treasury Department show that Mr. Knipp, a calendar year taxpayer, was a member of a two-man partnership which had a fiscal year ending on January 31. The death of Mr. Knipp's partner on November 21, 1947, raised the question of partnership termination on that date. If the partnership terminated on that date, Mr. Knipp had to include in his income for the calendar year 1947 a much greater amount than would have been the case had the partnership continued until the normal end of its taxable year.
On June 2, 1953, the Bureau of Internal Revenue assessed a deficiency against Mr. Knipp on the ground that the death of his partner terminated the partnership and its taxable year. The Tax Court approved the Bureau's position on October 31, 1955, and that court's derision was affirmed by the Court of Appeals for the Fourth Circuit on April 10, 1957. On October 14, 1957, certiorari was denied by the United States Supreme Court.
The question of the partnership termination in this case has been litigated before the courts in an orderly manner. Approval of this bill would encourage demands for legislation overruling court decisions in individual cases and would create an undesirable precedent. The bunching of income in this case has admittedly worked a hardship on Mr. Knipp, but this is mitigated to some extent by the fact that for a number of years Mr. Knipp had the advantage of deferring payment of tax each year on eleven months of his firm's profits until the following year.
DWIGHT D. EISENHOWER
Dwight D. Eisenhower, Memorandum of Disapproval of Bill for the Relief of Howard F. Knipp. Online by Gerhard Peters and John T. Woolley, The American Presidency Project https://www.presidency.ucsb.edu/node/234342