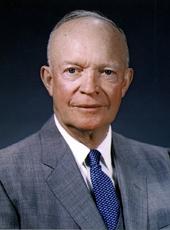 Memorandum of Disapproval of Bill for the Relief of Harold Joe Davis.
I AM WITHHOLDING my approval from H.R. 1460, "For the relief of Harold Joe Davis."
This measure would pay the sum of $10,000 to Harold Joe Davis, of Tulsa, Oklahoma, as compensation for alleged permanent disability growing out of injuries sustained in a Japanese bombing attack at Dutch Harbor, Alaska, in 1942.
There is conflicting evidence regarding the facts in this case. It is undisputed, however, that the claimant was fire chief at the Navy's installation at Dutch Harbor, when it was bombed by the Japanese in 1942 and that, as a result of this bombing, he was injured while in the performance of his duties. It is not entirely clear whether the claimant was an employee of a government contractor at the time of his injury or whether he may not have been a de facto employee of the United States. Nor is it clear just what the nature and extent of his injuries were nor to what extent they were responsible for his present condition.
Either as an overseas employee of a Government contractor or as an employee of the United States, the claimant was entitled to periodic disability compensation under laws administered by the Bureau of Employees' Compensation if he sustained a compensable disability in the course of his employment. However, for reasons unknown, he did not file a claim with that Bureau until some seven years after the bombing injuries were incurred, a time interval well beyond the statutory period within which such claims had to be filed. His claim was subsequently rejected not only for failure to file timely but also because, on the basis of hearings on the merits, it was determined that no present disability existed as a result of the 1942 injuries.
I find no justification for this proposed award. In amount, it bears no relation to any indicated measure of damages. It constitutes a method of payment which is at variance with the periodic compensation benefits provided by existing law. Its sole justification seems to be that the claimant is unable to meet the substantive and procedural requirements of compensation statutes of general applicability.
In view of the conflicting evidence in the case, however, I believe that the claimant should be afforded the opportunity to advance any additional evidence he may have in support of his claim. I would, therefore, be willing to approve a bill which would permit a determination of the claimant's employment status at the time of his injuries and which would then permit him, notwithstanding any statute of limitations, to file a claim under the law applicable to that status. In this way the claim will be processed under accepted procedures, fair to both the individual and the Government. In my opinion, such a bill gives the fullest possible recognition to the equities in favor of the claimant and should be productive of a result in keeping with the degree of disability he so unfortunately sustained as a result of his war injuries.
DWIGHT D. EISENHOWER
Note: The memorandum was released at Lowry Air Force Base, Denver, Colo.
Dwight D. Eisenhower, Memorandum of Disapproval of Bill for the Relief of Harold Joe Davis. Online by Gerhard Peters and John T. Woolley, The American Presidency Project https://www.presidency.ucsb.edu/node/231916