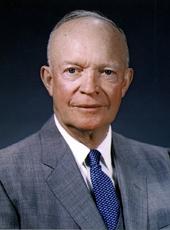 Memorandum of Disapproval of Bill for the Relief of Anna K. McQuilkin.
I HAVE WITHHELD my approval from H.R. 3516, "For the relief of Anna K. McQuilkin."
The bill provides for a direct payment award of $6,195 to Mrs. McQuilkin who claims that her brother, a World War I veteran who died in the service in 1918, applied for and was issued yearly renewable term insurance in the sum of $10,000 and that she is entitled to the proceeds thereof as the sole beneficiary.
The Veterans' Administration and predecessor agencies have disputed her claim over a number of years, contending that their records and those of the military department fail to disclose that the brother made application for insurance. In 1922 the Veterans' Bureau, after consideration of the evidence presented in support of the claim, rejected it. Upon this denial, an award of automatic insurance of $25 a month was made to the deceased veteran's father, based on the determination that there had been no application for insurance. A total sum of $3,875 had been paid to the father at the time of his death in 1930. The $6,125 proposed for payment by H.R. 3516 represents the difference between the amount paid to the father and the sum of the insurance for which application was allegedly made.
During the period 1920 to 1932 Mrs. McQuilkin engaged the services of a number of attorneys to prosecute her claim. New counsel in July 1932 instituted suit against the Government in the United States District Court for the Northern District of Illinois and secured a judgment in the amount of $12,592.50. The lower court decision, however, was reversed on appeal to the Circuit Court of Appeals on the ground that the statutory period of limitations for filing such a suit had expired.
The Judiciary Committees appear to have accepted the lower court decision against the Government as now conclusive of the merits of Mrs. McQuillkin's claim. This would not seem, however, to be the case in view of the procedural turn of the Circuit Court of Appeals ruling which precluded review of the substantive question of whether there was substantial evidence to support the findings of the District Court.
I also agree with the Veterans' Administration that the case does not present any equitable consideration which warrants the direct gratuity award proposed. Unfortunately, the procedural reversal by the Circuit Court of Appeals has left the parties in the unsatisfactory position which existed prior to the District Court suit. The evidence in this case is complex and controversial. I believe, therefore, that in fairness to Mrs. McQuilkin she is entitled to a day in court for decision of her claim on its merits, and I would be willing to approve a jurisdictional enactment waiving the bar of any statute of limitations.
DWIGHT D. EISENHOWER
Note: This memorandum was released at Lowry Air Force Base, Denver, Colo.
Dwight D. Eisenhower, Memorandum of Disapproval of Bill for the Relief of Anna K. McQuilkin. Online by Gerhard Peters and John T. Woolley, The American Presidency Project https://www.presidency.ucsb.edu/node/231739