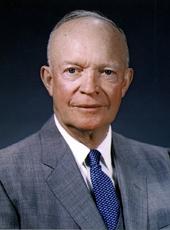 Memorandum of Disapproval of Bill for 224 Relief of Juan D. Quintos and Others.
[ Released July 7, 1960. Dated July 6, 1960 ]
I AM withholding my approval from H.R. 1516, "for the relief of Juan D. Quintos, Jaime Hernandez, Delfin Buencamino, Soledad Gomez, Nieves G. Argonza, Felididad G. Sarayba, Carmen Vda de Gomez, Perfecta B. Quintos, and Bienvenida San Agustin."
The bill would waive the applicable statute of limitations and confer jurisdiction upon the Court of Claims to hear the claims of these individuals for losses of jewelry, coins, relics, and currency which were somehow included in one of four large wooden boxes delivered to the United States High Commissioner to the Philippines by the Philippine National Bank in response to the Commissioner's direction, in December 1941, that the bank deliver to him "all cash reserves, bullion, negotiable securities, and other negotiable papers held by your bank, or held by you in trust for others." The purpose of the directive was to prevent such items from falling into the hands of the enemy who, at that moment, was invading the islands. When the property of these claimants was discovered, it was turned over to a representative of the Philippine government, who rejected suggestions of United States Army officers that it be sent out on an American submarine. Instead, he voluntarily placed the property in a safe at Corregidor where it was confiscated by the Japanese. from these facts it is apparent that the possibility of a valid claim against the United States is very remote.
More importantly, these claimants had ample opportunity to present their claims in a timely manner. Under the applicable statute of limitations, they had until December 1947--two years after the end of the war--to file suit in the Court of Claims. They had five months after the Treasury Department, on July 25, 1947, advised that there was no statute or appropriation permitting the administrative settlement of such claims. They waited, however, for four years, until 1951,. before petitioning the Court of Claims.
Nothing in the record justifies special treatment for these claimants, particularly when it is remembered that many others filed suit against the United States in the Court of Claims for damages arising out of incidents in the Philippines during the war years and had their cases dismissed because of the expiration of the statute of limitations.
DWIGHT D. EISENHOWER
Dwight D. Eisenhower, Memorandum of Disapproval of Bill for 224 Relief of Juan D. Quintos and Others. Online by Gerhard Peters and John T. Woolley, The American Presidency Project https://www.presidency.ucsb.edu/node/235044