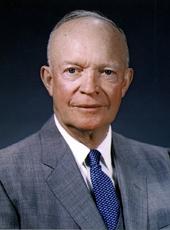 Memorandum of Disapproval of Bill Creating a Coal Research and Development Commission.
I AM withholding my approval from H.R. 6596, "A bill to encourage and stimulate the production and conservation of coal in the United States through research and development by creating a Coal Research and Development Commission, and for other purposes."
The Department of the Interior currently administers research and conservation programs for coal, as well as for other mineral resources. If an additional agency for this purpose were now to be created, the Department of the Interior's established interest in such matters would be diluted and the result could only be a blurring of the lines of governmental responsibility in this important area of concern.
The first Hoover Commission recommended that the various functions of the Government be grouped into major departments and agencies on the basis of purpose. The creation of a new coal research agency by approving H.R. 6596 would be a serious set-back in the progress that has been made in following the Hoover Commission recommendations for improving the organization of the Federal Government. The bill is also undesirable because it could serve as a precedent for the creation of other such special agencies.
One provision of H.R. 6596 would authorize the Secretary of the Interior to contract for coal research. This feature of the bill is highly desirable and I urge the Congress to enact legislation granting such authority to the Secretary. H.R. 3375, or S. 1362, now pending in the Congress, would accomplish this purpose, and have been endorsed by the Administration to stimulate research, as well as production and conservation of coal.
DWIGHT D. EISENHOWER
Dwight D. Eisenhower, Memorandum of Disapproval of Bill Creating a Coal Research and Development Commission. Online by Gerhard Peters and John T. Woolley, The American Presidency Project https://www.presidency.ucsb.edu/node/234220