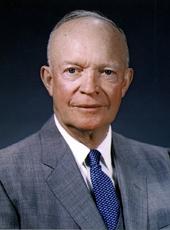 Memorandum of Disapproval of Bill Concerning the Marking of Imported Articles and Containers.
[ Released September 7, 1960. Dated September 6, 1960 ]
I AM withholding my approval from H.R. 5054, "To amend the Tariff Act of 1930 with respect to the marking of imported articles and containers. ' '
The bill would provide that new packaging for articles imported in containers required by present law to be marked with the name of the country of origin must be similarly marked by the repackager, whether the importer, distributor, retailer, or other handler of the merchandise. Goods in packages not so marked would be subject to seizure and forfeiture. The requirement could be waived only where found to necessitate such substantial changes in customary trade practices as to cause "undue" hardship.
H.R. 5054 runs counter to one of our major foreign policy objectives-the reduction of unnecessary barriers and hindrances to trade. The burdens the bill would impose are unnecessary because the federal Trade Commission requires the disclosure of the foreign origin of repackaged imported articles when it is in the public interest to do so.
The United States and other principal trading nations of the world have recognized that burdensome marking requirements can be a hindrance to trade and have agreed to the principle that such hindrances should be reduced to a minimum. H.R. 5054 might well result in successive domestic handlers requiring written assurances of proper marking in order to avoid the severe penalty of seizure and forfeiture. The cost and the complications involved in such cumbersome paper work would tend to discourage such imports. Moreover, this measure could prove ultimately damaging to our export-expansion efforts, for needlessly restrictive action on our part could readily lead to similarly restrictive action by other countries against American goods.
In addition, the bill would unnecessarily extend the Bureau of Customs into new areas by requiring the Bureau to follow goods after they have entered the stream of domestic commerce and to act against handlers of merchandise who are not importers. The Bureau would be required to determine the nature of customary trade practices and the possibility of "undue" hardship in a field outside its normal competence. Aside from the unnecessary additional expense, these new responsibilities would be most awkward for the Bureau to administer.
For these reasons I am withholding my approval of H.R. 5054.
DWIGHT D. EISENHOWER
Dwight D. Eisenhower, Memorandum of Disapproval of Bill Concerning the Marking of Imported Articles and Containers. Online by Gerhard Peters and John T. Woolley, The American Presidency Project https://www.presidency.ucsb.edu/node/235306