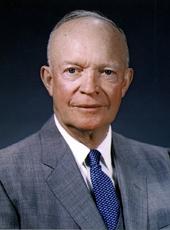 Memorandum of Disapproval of Bill Authorizing the Military Departments To Settle Certain Claims for Damages.
I HAVE WITHHELD my approval from H. R. 1061, "To amend title 10, United States Code, to authorize the Secretary of Defense and the Secretaries of the military departments to settle certain claims for damage to, or loss of, property or personal injury or death, not cognizable under any other law."
As indicated in its title the purpose of the bill is to confer upon the Secretaries of the military departments authority to settle, in an amount not in excess of $1,000, certain claims for damages caused by civilian employees of military departments or by members of the Armed forces incident to the use and operation of Government vehicles, or incident to the use of other property of the United States on a Government installation.
It is with reluctance that I have withheld my approval, for I am in hearty accord with the laudable purpose of this legislation. At the present time the Secretary of the Navy has authority similar to, though more limited than, that which this legislation would afford to the Secretaries of all three military departments. The proposed extension of this authority for administrative consideration of deserving claims against the Government, for which no legal remedies are provided, would substantially reduce the demands for special private relief legislation.
The bill authorizes the promulgation of regulations by the Secretaries of the military departments for the conduct of the contemplated program. Such regulations would not become effective until the expiration of sixty days after they have been filed with the Committees on the Judiciary of the House of Representatives and of the Senate of the United States. further, it provides that the Congress may, within the sixty days, "amend or disapprove any such regulation by a concurrent resolution embodying the amendment or statement of disapproval."
I am advised that the provision of the bill which would authorize the Congress to "amend or disapprove" regulations prescribed by the military secretaries is of doubtful constitutionality. If the function of promulgating the contemplated regulations is considered an executive function, it may be exercised solely by the executive. If this function is considered to be legislative, then the President should play his constitutional role of specific approval or disapproval. In requiring officials of the executive branch, other than the President, to put proposed regulations before the Congress and in providing for amendment or disapproval of these by the Congress in a manner not subject to review by the President, these provisions raise serious constitutional questions.
I earnestly hope that these objectionable provisions can be eliminated and this legislation reenacted promptly at the next Session of the Congress.
DWIGHT D. EISENHOWER
Dwight D. Eisenhower, Memorandum of Disapproval of Bill Authorizing the Military Departments To Settle Certain Claims for Damages. Online by Gerhard Peters and John T. Woolley, The American Presidency Project https://www.presidency.ucsb.edu/node/233999