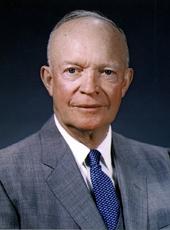 Memorandum of Disapproval of Bill Authorizing Navigation, Shore Protection, and Flood Control Projects.
I HAVE WITHHELD my approval of H. R. 12080, which would authorize appropriations totalling about $1.6 billion for 99 projects or project modifications and 14 river basin authorizations involving improvements for navigation, shore protection, flood control and related purposes. I regret that this action is necessary, because I believe that the periodic enactment of river and harbor and flood control legislation is an important step in the formulation of a sound Federal program for the wise development of the Nation's water resources.
This bill does not appropriate funds. It only authorizes certain projects or project-modifications so that the next Congress can consider them for appropriation. So my action on the bill need cause no delay in starting the many worthwhile projects in the bill.
While the majority of the projects which this bill would authorize have been given adequate study and review within the executive branch and by the affected States, there are still a large number which have not been reviewed in accordance with the orderly procedures set forth in the applicable laws. Therefore, it is not possible at this time for me to determine whether their authorization would be in the public interest. Still others have after review been found not to be in the public interest.
Existing law requires that before a report of the Chief of Engineers recommending authorization of a project is submitted to the Congress the affected States be afforded an opportunity to comment on the proposal. In addition, procedures for review consistent with other statutory requirements have been established under Executive Order 9384. These procedures provide for review of project reports within the executive branch before they are submitted to the Congress. For 32 of the projects which the bill would authorize, involving financial commitments of over $530 million, all of these requirements have not been met. Without such review the Congress must necessarily have acted on the basis of incomplete information. Some of these projects have not even been studied and reported on by the Chief of Engineers, and in a few cases field studies have not yet been completed.
Section 202 of the River and Harbor and Flood Control Act of 1954 declares it to be the policy of Congress that: "No project or any modification not authorized, of a project for flood control or rivers and harbors, shall be authorized by the Congress unless a report for such project or modification has been previously submitted by the Chief of Engineers, United States Army, in conformity with existing law."
I regard this as being a wise policy, and I believe that it is very unfortunate that this traditional statement was not followed in H. R. 12080.
In various messages to the Congress, I have clearly stated my view that our vital water resources can best be conserved and utilized in the public interest if the Federal Government cooperates with State and local governments and with private interests in the development of those resources, and does not undertake such development as though it were a matter of exclusive Federal interest. In order to carry out such a policy, properly and effectively, it is necessary that the views of affected States be given adequate consideration in formulating proposals for water resources projects. This has not been accomplished for a number of projects included in this bill.
In addition, other projects in this bill would be authorized on a basis which would result in a lesser degree of local participation than was agreed to by the local interests and recommended by the executive branch. I believe that authorization of water resources projects on such terms would represent a serious backward step in the desirable development of the Nation's water resources, and would result in the loss of the best test yet devised for insuring that a project is sound--the willingness of local people to invest their own money in a joint enterprise with the Federal Government.
In the weeks before the Congress convenes a careful, orderly review will be undertaken of those projects and other provisions of the bill which have not been fully studied or reviewed at the present time. This should enable the Congress to base its action on a full knowledge of all the facts involved. I believe that the people of the United States are entitled to expect that these procedures will be followed before new water resources projects, involving large future financial commitments, are authorized in law.
DWIGHT D. EISENHOWER
Dwight D. Eisenhower, Memorandum of Disapproval of Bill Authorizing Navigation, Shore Protection, and Flood Control Projects. Online by Gerhard Peters and John T. Woolley, The American Presidency Project https://www.presidency.ucsb.edu/node/233055