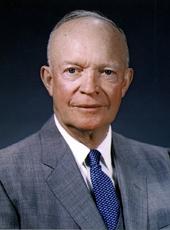 Memorandum of Disapproval of Bill To Amend the Declaration of Taking Act.
I AM WITHHOLDING my approval from H. R. 3368, "To amend section 1870 of title 28, United States Code, to authorize the district courts to allow additional peremptory challenges in civil cases to multiple plaintiffs as well as multiple defendants," for reasons wholly unrelated to the original title and purpose of the bill.
Section I of the bill amends existing law (28 U. S.C. 1870) so as to extend to multiple plaintiffs in civil cases the same three peremptory challenges which are available under the present statute to multiple defendants. I favor this change in the law and would approve the bill if it were limited to this provision.
Section 2 of the bill amends the Declaration of Taking Act (46 Stat. 1421; 40 U. S.C. 258a). That Act provides a procedure under which the Government may acquire immediate possession of property taken prior to a trial before a federal district court at which a final determination as to just compensation for the property will be made. If, after trial, the court determines that the funds advanced by the Government are less than the amount which the owner should receive, the Government is required to pay the balance due plus six percent interest.
Section 2 of H. R. 3368 would modify the procedure by providing that the judge of a district court could, upon the application of any interested party, determine that the amount of the Government's advance payment was determined fraudulently or in bad faith and require the Government to pay an additional amount as fixed by the court prior to trial. Prior to such additional payment, the Government would not be entitled to the income from the property.
These additional steps appear to be unnecessary and unwarranted since, under the present statute, the rights of property owners to receive just compensation as guaranteed by the fifth Amendment to the Constitution when property is taken for public use are fully protected. If, for any reason, the payments advanced by the Government are less than a court judgment of just compensation, the owner is still assured of fair treatment because the Government is required to pay the additional amount plus interest at six percent.
In the circumstances, and since neither the responsible Congressional Committees nor the affected Executive agencies had their normal opportunity to consider this basic change in procedure, I believe more thorough consideration of Section 2 is warranted.
DWIGHT D. EISENHOWER
Note: This memorandum was released at the U. S. Naval Base, Newport, R. I.
Dwight D. Eisenhower, Memorandum of Disapproval of Bill To Amend the Declaration of Taking Act. Online by Gerhard Peters and John T. Woolley, The American Presidency Project https://www.presidency.ucsb.edu/node/233978