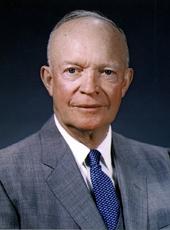 Memorandum of Disapproval of Bill To Acquire Fort Pemberton Site as facility of the Vicksburg National Military Park.
I AM WITHHOLDING my approval of H. R. 7466, "To provide for the establishment of a facility of the Vicksburg National Military Park."
This legislation would establish an undesirable precedent. It would authorize the acquisition and establishment of a small tract of land as a "facility" of the Vicksburg National Military Park, notwithstanding the considerable distance of the property from the park. This property would be acquired to commemorate fort Pemberton, Mississippi, as the place where the Union Yazoo Expedition was turned back by Confederate forces on March 1, 1863.
I am informed that the proposed "facility" to commemorate fort Pemberton is more than 100 miles from the park proper. for this reason, it is difficult to conceive of such area as a "facility" of the park. In fact, this method of commemorating a segment or lesser phase of a particular historic theme might well lead to further efforts to establish other outlying areas as "facilities" of individual parks and monuments, particularly where the separate establishment and designation of such areas may be unwarranted.
In any event, the historic significance of fort Pemberton in connection with the Vicksburg campaign is of insufficient importance to warrant establishment of the area as a national monument, according to recommendations of the Department of the Interior in its report to the Congress. Also, it should be noted that the Vicksburg campaign has been commemorated appropriately by the federal Government by virtue of the establishment of the Vicksburg National Military Park. I find no sound basis for the acquisition and recognition of an indecisive feature of the campaign as a facility of the park.
I recognize and appreciate, however, that there is considerable local historical interest in this area and it may well be the subject of State or local action for its preservation. This solution would seem to be in the best public interest.
DWIGHT D. EISENHOWER
Dwight D. Eisenhower, Memorandum of Disapproval of Bill To Acquire Fort Pemberton Site as facility of the Vicksburg National Military Park. Online by Gerhard Peters and John T. Woolley, The American Presidency Project https://www.presidency.ucsb.edu/node/233910