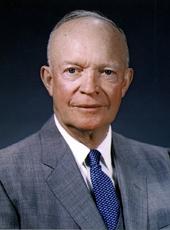 Memorandum Concerning Establishment and Functions of the Federal Council on Aging.
[Released April 3, 1956. Dated April 2, 1956]
Memorandum to: Secretary of the Treasury, Secretary of the Interior, Secretary of Agriculture, Secretary of Commerce, Secretary of Labor, Secretary of Health, Education, and Welfare, Director of the Office of Defense Mobilization, Chairman of the United States Civil Service Commission, Administrator of Veterans Affairs, Housing and Home Finance Administrator, Administrator of the Small Business Administration, Director of the National Science Foundation
I desire to establish on a broader and more permanent basis the present Interdepartmental Working Group on Aging.
The marked rise in the number of older persons in our population has a continuing and fundamental impact on our society. Scientific advances in the field of health and the increased productivity of farms and factories have brought the blessings of long life and prosperity to the American people as a whole. The added years which most of our population can expect should be years of health, usefulness and contentment for the individual, and a source of strength to the Nation.
In considering the changed circumstances presented by the lengthening life span, we must recognize older persons as individuals-not a class--and their wide differences in needs, desires, and capacities. The great majority of older persons are capable of continuing their self-sufficiency and usefulness to the community if given the opportunity. Our task is to help in assuring that these opportunities are provided.
To achieve this, and to assure that our older citizens are able to participate fully and effectively in the life of the community, emphasis should be placed on improvement in such areas as:
1. Preservation of physical and mental health, and rehabilitation
2. Income maintenance
3. Employment and retirement
4. Housing, living arrangements and family relationships 5. Education, civic participation, and recreation.
Within these fields lie new opportunities and responsibilities for greater participation by all our social institutions--secular and religious organizations, and local, State and Federal Government.
In the Federal Government, activities and programs benefiting older persons are conducted in a number of agencies which administer health, welfare, housing, employment, and other programs affecting the population as a whole. These departments and agencies are charged with the basic responsibilities and have a wealth of experience and expert staff in their respective fields. They must continue to carry on their basic responsibilities. To supplement their efforts, there is a further need for coordinated policy development, planning and programming so that the departments and agencies can work together toward common objectives with a minimum of duplication and waste effort.
To this end, I request that each of you designate a representative from your own Department or Agency to act with the other representatives so designated as a Federal Council on Aging. It will be the function of the Council to review existing programs in the light of emerging needs, and make recommendations to the appropriate departments and agencies as to emphases, priorities and provisions for unmet needs. Initiation of new programs and activities, and changes in existing policies will remain the responsibility of heads of the departments or agencies directly affected.
The Council will make its own arrangements as to Chairmanship, meetings, procedures, enlarging membership, and appropriate periodic reports. I request the Secretary of Health, Education, and Welfare to provide secretariat services for the Council and be responsible for the initiation of Council meetings and transmittal of reports to me.
DWIGHT D. EISENHOWER
Dwight D. Eisenhower, Memorandum Concerning Establishment and Functions of the Federal Council on Aging. Online by Gerhard Peters and John T. Woolley, The American Presidency Project https://www.presidency.ucsb.edu/node/233069