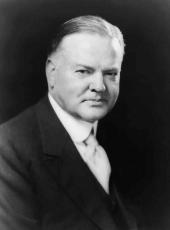 Magazine Article: "Better Homes."
THE LOCAL Better Homes committees, which numbered more than 5,000 in 1928, have made the Better Homes in America movement one of the strong upbuilding forces in our national life. It is characteristically a product of the American people, developed in response to a nationwide need, taken up throughout the country and adapted to local situations with amazing rapidity.
It draws on the past for the best that lies in our experience and traditions [p.51] but is always looking forward--an institution of a people accustomed to change. It is based on the premise that progress towards the noblest ends may be achieved by resourcefulness and character in mastering such problems as are involved in homemaking.
The Better Homes activities converge at a definite focal point--the home. The local committees have done an enormous public service by working out methods for making homes attractive, healthful, and convenient, within the resources of time and money at the command of families of low income. By bringing such a goal more nearly within reach, and exalting it, they have encouraged many thousands of families to improve their homes, and have brought to them a profounder realization of the value of character and mutual cooperation in homemaking and in homelife.
There can be no higher undertaking than that of aiding others in efforts that develop their character and spiritual qualities, and the Better Homes work is of that type. It starts with improving the physical setting of homelife, and obtaining the best returns from expenditures of time and money on homemaking. But happy, healthful homelife and the human qualities required to attain it, are emphasized throughout the programs, and are always in mind as the final objective.
The work of home improvement can never be finished, for the problems of homemaking will always be with us, and new conditions will alter them. Young people as they grow up must learn how to solve them, and increasing participation of the schools each year recognizes this fact. Furthermore the home must always play its part along with church and school in passing on and building up the ideals of our people upon which depend the true success of our civilization and national life.
The field is so great that it calls for the united efforts of Better Homes committees and of the many groups which cooperate with them in the demonstration programs. I am confident that a splendid response will come from far-sighted and public-spirited individuals and groups throughout the country and that they will have the cordial support of all citizens.
Note: The President's article appeared in the April issue of Child Welfare, published by the Child Welfare League of America. As Secretary of Commerce, Mr. Hoover helped to organize and served as chairman of Better Homes in America, a voluntary public service organization which worked closely with the Department of Commerce in improving housing and household management.
Herbert Hoover, Magazine Article: "Better Homes." Online by Gerhard Peters and John T. Woolley, The American Presidency Project https://www.presidency.ucsb.edu/node/207151