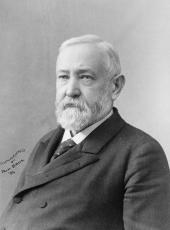 Letter to the Virginia State Baptist Convention on Lawlessness in the Southern States
EXECUTIVE MANSION, Washington
Rev. H.H. MITCHELL AND OTHERS, Committee:
GENTLEMEN:
When you called upon me on the 13th day of May, just prior to my departure with Mrs. Harrison, I expressed myself somewhat fully to you orally upon the subject of the memorial which you submitted, and promised to respond in writing at the earliest practicable moment.
Those who have read my public addresses and official papers must be aware of the fact that I have felt the reproach which lawlessness has brought upon some of our communities. I have endeavored to hold up the law as the one single admissible rule of conduct for good citizens. I have appealed against race discriminations as to civil rights and immunities, and have asked that law-abiding men of all creeds arid all colors should unite to discourage and to suppress lawlessness. Lynchings are a reproach to any community; they impeach the adequacy of our institutions for the punishment of crime; they brutalize the participants and shame our Christian civilization. I have not time to explain to you the limitations of the Federal power further than to say that under the Constitution and laws I am, in a large measure, without the power to interfere for the prevention or punishment of these offenses. You will not need to be assured that the Department of Justice will let no case pass that is one of Federal jurisdiction without the most strenuous endeavors to bring the guilty persons to punishment. I will give the matter you have suggested the most serious consideration and you may be assured that my voice and help will be given to every effort to arouse the conscience of our people and to stimulate efficient efforts to reestablish the supremacy of the courts and public officers as the only proper agency for the detection arid punishment of crime and the only security of those who are falsely accused.
With great respect, very truly, yours,
BENJ. HARRISON.
Benjamin Harrison, Letter to the Virginia State Baptist Convention on Lawlessness in the Southern States Online by Gerhard Peters and John T. Woolley, The American Presidency Project https://www.presidency.ucsb.edu/node/276756