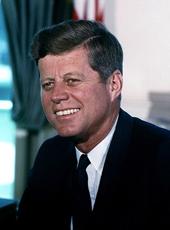 Letter to the President of the Seneca Nation of Indians Concerning the Kinzua Dam on the Allegheny River.
[Released August 11, 1961. Dated August 9, 1961]
Dear Mr. Williams:
I fully appreciate the reasons underlying the opposition of the Seneca Nation of Indians to the construction of Kinzua Dam on the Allegheny River. Involved are very deep sentiments over the loss of a portion of the lands which have been owned by the Seneca Nation for centuries. I therefore directed that this matter be looked into carefully and that a report be submitted to me on the basic issues involved.
I have now had an opportunity to review the subject and have concluded that it is not possible .to halt the construction of Kinzua Dam currently under way. Impounding of the funds appropriated by the Congress after long and exhaustive Congressional review, and after resolution by our judicial process of the legal right of the Federal Government to acquire the property necessary to the construction of the reservoir, would not be proper. Moreover, I have been assured by the Corps of Engineers that all of the alternative proposals that have been suggested,. including the so-called "Morgan Plan Number Six," have been thoroughly and fairly examined and are clearly inferior to the Kinzua project from the viewpoint of cost, amount of land to be flooded and number of people who would be dislocated. In addition, the need for flood protection downstream is real and immediate--the cessation of construction would, of course, delay the providing of essential protection.
Even though construction of Kinzua must proceed, I have directed the departments and agencies of the Federal Government to take every action within their authority to assist the Seneca Nation and its members who must be relocated in adjusting to the new situation. Included in the items I have directed the Executive departments and agencies to consider are (1) the possibility of the Federal Government securing a tract of land suitable for tribal purposes and uses contiguous to the remaining Seneca lands in exchange for the area to be flooded; (2) a careful review of the recreation potential resulting from construction of the reservoir, and the manner in which the Seneca Nation could share in the benefits from developing this potential; (3) a determination of whether any special damages will be sustained because of the substantial proportion of the total Seneca lands to be taken; and (4) special attention and assistance to be given those members of the Seneca Nation required to move from their present homes, by way of counseling, guidance, and other related means. In the event legislation is required to achieve these objectives, I have asked that recommendations be prepared.
I hope you will convey to the members of the Seneca Nation the desire of the Federal Government to assist them in every proper way to make the adjustment as fair and orderly as possible. I pledge you our cooperation.
Sincerely,
JOHN F. KENNEDY
[Mr. Basil Willlams, President, Seneca Nation of Indians, 25 Main Street, Salamanca, New York]
John F. Kennedy, Letter to the President of the Seneca Nation of Indians Concerning the Kinzua Dam on the Allegheny River. Online by Gerhard Peters and John T. Woolley, The American Presidency Project https://www.presidency.ucsb.edu/node/235382