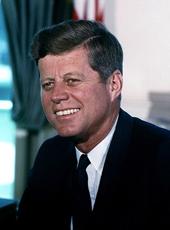 Letter to the President of the Senate and to the Speaker of the House Transmitting Bills To Carry Out Recommendations of the Commission on Campaign Costs
Dear Mr._____________:
A healthy democratic political system rests on the ability Of the electorate to know, understand and judge the attitudes, characteristics, opinions and qualifications of candidates for public office. Clearly, political campaigns are essential to a democracy. But the means by which they are financed have troubled thoughtful observers of the political scene for generations, and the concern has been nonpartisan. The question posed by president Theodore Roosevelt about the propriety of public officeholders being obligated, if only morally, to a comparatively few large campaign contributors is equally pertinent today. Our present system of financing political campaigns is deficient in that it does not ensure that candidates, or the parties they represent will have sufficient funds to provide adequate exposure to the electorate, and it has not effectively encouraged small contributions from a very large number of individuals.
To ensure candidates will have adequate funds, and to reduce dependence on large contributions of those with special interests, the base of financial support for candidates and parties must be broadened. To accomplish this, improvement of public understanding of campaign finance, together with a system of incentives for solicitation and giving, is necessary.
In October, 1961, I appointed a distinguished, bipartisan Commission on Campaign Costs to take a fresh look at the problem of financing presidential campaigns. I was gratified by the enthusiastic bipartisan reception accorded the Commission's unanimous report, made to me last April, and I was pleased to transmit to the 87th Congress legislation designed to carry out its important recommendations. I am transmitting with this letter two of the same legislative recommendations for the 88th Congress.
The first proposed bill is based on the Commission's recommendations of a system of tax incentives for political contributions, providing two alternatives to the taxpayer:
(1) A tax credit against Federal income tax for 50 percent of contributions up to a maximum of $10 in credits a year, and
(2) A tax deduction for political contributions for the full amount of the contribution up to a maximum of $500 per tax return per year (the Commission in its report recommended $1,000).

The contributions eligible for tax benefits would include those made to the national committee of a political party and to one political committee designated by the national committee to receive such contributions in each state. The tax incentive program proposed for an experimental period of two presidential elections is designed to give party solicitors an additional tool to help stimulate individuals to contribute money, in non-election as well as election years.
The Commission stated that if the tax incentive measures it recommended do not accomplish their purposes, alternative approaches would have to be examined, and recommended consideration be given to a matching incentive plan, under which contributions in amounts of $10 or less per person raised by designated political committees would be deposited by those committees with the U.S. Treasury, where the money would be matched by a like sum from Government appropriations. The combined total would be used to pay types of expenses authorized by law, payments to be made by Government check directly to the suppliers of campaign goods and services. The total sum to be matched could be limited by statute. Though this latter plan is not now being proposed in legislative form, I urge the Congress to study this approach, which would encourage party efforts in broadening the financial base of presidential campaigns.
Although there is general agreement that it is undesirable and improper for a candidate for public office to spend money on his candidacy without limit or for individuals to contribute unlimited amounts to candidates, the existing unrealistic statutory ceilings have failed to produce any practical limitation. Because they have not been effective and because existing practices violate the spirit, if not the letter of the law, the Commission has proposed repeal of the ceilings and, as a substitute, establishment of an effective system of disclosure and publicity to reveal where money comes from and goes in campaigns. In the Commission's view, full and effective disclosure, both before and after elections, provides the greatest hope for effective controls over excessive contributions and unlimited expenditures.
The proposed bill would require candidates for President and Vice President, presently exempt from reporting requirements, to report contributions and expenditures in nominating and election campaigns. In addition, the test of whether political committees campaigning for candidates for President and Vice President must report would be changed from whether they operate interstate to whether they raise or spend as much as $2,500 in a year. Further, reports would for the first time be required of individuals and families contributing or spending, singly or in combination, $5,000 or more per year in the aggregate, in connection with the nomination or election of one or more candidates for President or Vice President. Reporting requirements would be extended to include both individuals and groups spending $5,000 or more for bipartisan or multipartisan political activities in any year.
To make the reporting effective, all reports should be submitted to a Registry of Election Finance, a central repository having responsibility to receive, examine, tabulate, summarize, publicize, and preserve the reported data. The proposed legislation would place the Registry under the Comptroller General, with a Registrar, appointed by him, and with a bipartisan Board of Advisors providing guidance.
Two other legislative recommendations which I proposed last year, based on the Commission report, and which I fully support have already been the subject of Congressional hearings this Session. One bill would suspend for the 1964 campaign the equal time requirements of section 315 of the Communications Act for nominees for the offices Of President and Vice President; and the other would promote the orderly transfer of Executive power during transitions between Administrations.
These proposals based on the constructive report of the Commission on Campaign Costs have received the approval of former Presidents Harry S. Truman and Dwight D. Eisenhower, former presidential candidates Thomas E. Dewey, Adlai E. Stevenson and Richard M. Nixon, and of the chairmen of both major political parties.
Although the Commission limited its attention to the problems of campaign costs for presidential and vice presidential candidates and its recommendations go only to such campaigns, it pointed out that "... it is our view that the measures we propose would have a desirable effect on all political fund raising." The Congress may therefore wish to consider the applicability of any of the recommended practices to campaigns other than presidential or vice presidential.
The people of the United States are entitled to know their candidates for public office and to be free of doubts about tacit or explicit obligations having been necessary to secure public office. I believe the attached draft bills will, if enacted, significantly help in achieving these goals. I hope they will receive prompt and favorable consideration.

Sincerely,
JOHN F. KENNEDY
Note: This is the text of identical letters addressed to the Honorable Lyndon B. Johnson, President of the Senate, and to the Honorable John W. McCormack, Speaker of the House of Representatives.
The text of the two draft bills was released with the President's letter.
For the President's statement on establishing the Commission on Campaign Costs, see 1961 volume, this series, Item 403; for his remarks on releasing the Commission's report and his letter transmitting former bills, see 1962 volume, Items 152 [4] and 219.
John F. Kennedy, Letter to the President of the Senate and to the Speaker of the House Transmitting Bills To Carry Out Recommendations of the Commission on Campaign Costs Online by Gerhard Peters and John T. Woolley, The American Presidency Project https://www.presidency.ucsb.edu/node/235949