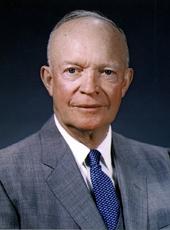 Letter to the President of the Senate and to the Speaker of the House of Representatives Transmitting Agricultural Program for the Great Plains Region.
Dear :
Special problems requiring special attention have long existed throughout the Great Plains region in the central part of our country. I strongly urge the Congress to consider and act on these problems during this session.
The Great Plains region, a vast agricultural empire peopled by 17 million of our citizens, is an area of severe climatic variations which periodically produce widespread suffering and heavy economic losses. In this region farm families have a continuous struggle to protect their best cultivated and grazing lands against soil erosion during seasons of high winds and frequent periods of extremely dry weather. Some of the most critical problems of the area are the outgrowth of war when farmers and ranchers in the Great Plains States patriotically and energetically responded to their Government's call for greatly increased production to meet wartime demands by converting grasslands to cultivation.
Because these problems directly concern the lives and prosperity of millions of American citizens, the Nation as a whole is directly concerned. Because all Americans are concerned with the maintenance and improvement of our soil and water resources, every citizen in the land has an interest in the solution of agricultural difficulties in the vast Great Plains area.
The Secretary of Agriculture has submitted to me a program for meeting these problems which I herewith enclose. This program is built on 100 years of experience of farmers and ranchers, on 20 years of organized effort on the part of the Great Plains Council, and on a year of intensive Federal study under the leadership of the Secretary of Agriculture.
In part, the program is already under way. Other administrative action is now being taken. Certain legislation is needed, as the enclosed Report indicates. Appropriation requests to implement the proposed program will also be presented to the Congress shortly.

Sincerely,
DWIGHT D. EISENHOWER
Note: This is the text of identical letters addressed to the Honorable Richard M. Nixon, President of the Senate, and the Honorable Sam Rayburn, Speaker of the House of Representatives. The letters were released with a letter from Secretary Benson transmitting the report referred to by the President. The report, entitled "Program for the Great Plains," was developed by the Department of Agriculture in cooperation with the Great Plains Agricultural Council. The report is printed in House Document 989 (84th Cong., 2d sess.) and in Department of Agriculture Miscellaneous Publication 709 (Government Printing Office, 1956).
Dwight D. Eisenhower, Letter to the President of the Senate and to the Speaker of the House of Representatives Transmitting Agricultural Program for the Great Plains Region. Online by Gerhard Peters and John T. Woolley, The American Presidency Project https://www.presidency.ucsb.edu/node/233062