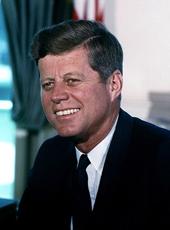 Letter to the President of the Senate and to the Speaker of the House Concerning Local Self-Government in the District of Columbia
Dear Mr.__________:
I am transmitting for consideration by the Congress a proposed District of Columbia Charter Act. The draft bill would restore to District residents the basic right to local self-government through the elective process, a right enjoyed by all other American citizens. Restoration of suffrage and the responsibility to the people of the District for dealing with their municipal problems is long overdue. It is time to eliminate the last legal and constitutional anomaly in the United States and to reaffirm our belief in the principle that government should be responsible to the governed.

The draft bill authorizes (1) a locally elected mayor, a seven-member legislative council and a non-voting delegate to the House of Representatives; (2) full participation by District residents in election campaigns; (3) a specific formula for regular annual payments by the Federal Government to pay its proper share of the expenses of the District government and to permit the District government to stabilize its long-range fiscal plans and its tax and borrowing programs; and (4) transfer to the District of certain independent agencies which perform essentially municipal functions and are closely related to other functions directly carried out by the District government.
The District of Columbia is the seat of the Nation's legislative and executive branches of government, the Supreme Court, the headquarters of most of the executive agencies and a showcase for diplomatic missions, international visitors and our own citizens, as well as the residence of over three-fourths of a million citizens. The draft bill therefore authorizes the President to review and disapprove District legislative actions which would adversely affect a Federal interest; and obviously the Congress would retain authority to enact legislation to override any action taken by the District government.
In addition to the draft bill, I am enclosing a letter from the President of the Board of Commissioners to the District of Columbia, describing the legislation in some detail. A letter identical to this is being sent to the Speaker of the House of Representatives (President of the Senate).
I believe that enactment of the proposed legislation will again vest in the residents of the District the fundamental right of self-government and will offer the Nation's Capital city the opportunity for more effective governmental organization and management. I hope therefore that early hearings can be held and that favorable action will be taken by the Congress on this important legislation.

Sincerely,
JOHN F. KENNEDY
Note: This is the text of identical letters addressed to the Honorable Lyndon B. Johnson, President of the Senate, and to the Honorable Sam Rayburn, Speaker of the House of Representatives.
The letter was released at Hyannis, Mass.
John F. Kennedy, Letter to the President of the Senate and to the Speaker of the House Concerning Local Self-Government in the District of Columbia Online by Gerhard Peters and John T. Woolley, The American Presidency Project https://www.presidency.ucsb.edu/node/235121