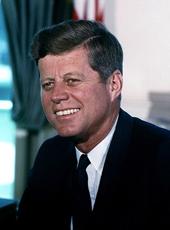 Letter to the Members of the Committee on Civil Defense of the Governors' Conference.
Gentlemen:
I was gratified to learn of the productive meeting of the Committee on Civil Defense of the Governors' Conference on September 17 in the Pentagon. The basis was well laid for continuing and close cooperation between your committee and all of us concerned with the federal civil defense program.
There is need for a nationwide understanding of what each level of government, each private organization and each citizen can do to bring about and maintain the best attainable protection for the civilian population against the major effects of a thermonuclear attack. Information is in preparation which I will use to inform the American people on what individuals should know and can do for their own protection. In the meantime, your committee may wish to inform the Governors of the goal towards which the Federal Government, the state governments, industry and other institutions in the United States should work.
In simple terms, this goal is to reach for fallout protection for every American as rapidly as possible. Radioactive fallout, extending down-wind for as much as several hundred miles, could account for the major part of the casualties which might result from a thermonuclear attack on an unprotected population. Protection against this threat is within reach of an informed . America willing to face the facts and act.
The Federal Government is moving forward to bring into operation fallout shelter space for large groups of people under very austere conditions. Many homeowners, communities and business firms can and will provide more adequate and better located shelter space for their own needs. The Federal Government is backing this effort with a massive dissemination of technical information. In addition, we will inform those who cannot afford costly structures on low-cost methods of improvising shielding against fallout radiation. The people of this country will be urged, by me, by the Governors and by other leaders to do what is within their means.
The state governments have a vital role to play in accelerating attainment of the goal of full fallout protection. Shelter can be provided in new construction of state and local public buildings. State and municipal laws and ordinances can be adapted to encourage private initiative in this effort. State and local leadership in organizing people to prepare, and communities to operate, during and immediately after an attack is a cornerstone of any successful civil defense effort.
I look forward to the closest cooperation between all levels of government in the United States to move rapidly towards this goal. Your committee is making a major contribution in stimulating participation by the state governments in the nationwide civil defense effort.

Sincerely,
JOHN F. KENNEDY
Note: The letter was read by Stewart Pittman, Assistant Secretary of Defense for Civil Defense, at a meeting of State Civil Defense Directors held at the Sheraton Park Hotel in Washington at 1 p.m.
John F. Kennedy, Letter to the Members of the Committee on Civil Defense of the Governors' Conference. Online by Gerhard Peters and John T. Woolley, The American Presidency Project https://www.presidency.ucsb.edu/node/235745