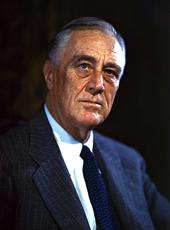 Letter on the Elimination of Cartels.
Dear Mr. Secretary:
DURING the past half century the United States has developed a tradition in opposition to private monopolies. The Sherman and Clayton Acts have become as much a part of the American way of life as the due process clause of the Constitution. By protecting the consumer against monopoly these statutes guarantee him the benefits of competition.
This policy goes hand in glove with the liberal principles of international trade for which you have stood through many years of public service. The trade agreement program has as its objective the elimination of barriers to the free flow of trade in international commerce; the anti-trust statutes aim at the elimination of monopolistic restraints of trade in interstate and foreign commerce.
Unfortunately, a number of foreign countries, particularly in continental Europe, do not possess such a tradition against cartels. On the contrary, cartels have received encouragement from some of these Governments. Especially is this true with respect to Germany. Moreover, cartels were utilized by the Nazis as governmental instrumentalities to achieve political ends. The history of the use of the I. G. Farben trust by the Nazis reads like a detective story. The defeat of the Nazi armies will have to be followed by the eradication of these weapons of economic warfare. But more than the elimination of the political activities of German cartels will be required. Cartel practices which restrict the free flow of goods in foreign commerce will have to be Curbed. With international trade involved this end can be achieved only through collaborative action by the United Nations.
I hope that you will keep your eye on this whole subject of international cartels because we are approaching the time when discussions will almost certainly arise between us and other Nations.
Franklin D. Roosevelt, Letter on the Elimination of Cartels. Online by Gerhard Peters and John T. Woolley, The American Presidency Project https://www.presidency.ucsb.edu/node/209792