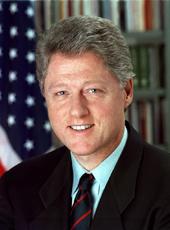 Letter to the Attorney General and the Chairman of the Federal Trade Commission on a Study on Youth Violence and Media Marketing
Dear Madam Attorney General: (Dear Mr. Chairman:)
New technologies have enabled us to learn, work, and grow in ways that were unimaginable just a few years ago, and modern media has brought culture, entertainment, and education to a wider audience than ever before. With this great power, there also comes an enormous responsibility to ensure that parents have the tools they need so that the movies children watch, the music they listen to, and the video games they play reflect the values that parents want to pass on to their children.
Too often today children are exposed to images that glamorize violence and desensitize children to it. Numerous studies have shown that this kind of violent programming can promote violent tendencies in children. Media violence increases children's aggression towards others and promotes the development of a sense of callousness towards violence. And such programming can have a particularly negative effect on children who are already vulnerable.
My Administration has worked hard to give parents the information they need to make the right choices for their children. My Administration has brought about a breakthrough agreement by the television industry to create a content-based voluntary ratings system that informs viewers of the appropriateness of the programs they watch. Along with the V-Chip, this rating system will enable parents to choose the programs their children watch, and allow them to better control the images to which their children are exposed.
Today, the motion picture, recording, and video game industries also use content-based ratings to improve the choices parents have. If, however, these industries market violent or other inappropriate materials, rated for adults, to children, then they undermine the effective functioning of the ratings systems. And the industries make it harder for parents to control the movies, music, and games to which their children are exposed.
Therefore, I am requesting that the Federal Trade Commission and the Department of Justice to conduct a study on the marketing practices of the motion picture, recording, and video game industries with regard to material rated for adults to determine whether and to what extent these industries market such material to children. Among other matters, the study should examine whether such violent material rated for adults is advertised or promoted in media outlets in which minors comprise a substantial percentage of the audience. The study also should examine whether these advertisements are intended to and in fact attract underage audiences.
As a result of this study, we will learn more about how violence is marketed to our children. I thank you for your efforts in this area and your attention to this project.
Sincerely,
WILLIAM J. CLINTON
NOTE: Identical letters were sent to Attorney General Janet Reno and Federal Trade Commission Chairman Robert Pitofsky.
William J. Clinton, Letter to the Attorney General and the Chairman of the Federal Trade Commission on a Study on Youth Violence and Media Marketing Online by Gerhard Peters and John T. Woolley, The American Presidency Project https://www.presidency.ucsb.edu/node/226474