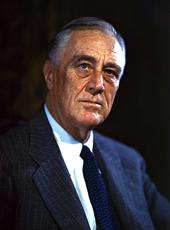 Letter Opposing a Rise in the Parity Price Formula.
My attention has been drawn to proposals to revise the parity formula in connection with the legislation I requested on September 7. I understand that it is proposed to include certain allowance for farm labor in the index of prices which farmers pay that is used in computing parity prices.
I should like to make clear my unalterable opposition to any recomputation of parity at this time. In my message of September 7 I stated, "in computing parity, we should continue to use the computations of the Bureau of Agricultural Economics made under the law as it stands today." This will continue to be my policy.
Earlier in my message I stated, "after all, parity is, by its very definition, a fair relationship between the prices of the things farmers sell and the things they buy. Calculations of parity must include all costs of production including the cost of labor." By that I meant what the language states—that parity is fair and it is fair because it now includes the labor cost incorporated in the prices of the things which farmers buy. It is this which brings farmers into a fair relationship with other groups. This is the purpose of parity. This the present formula does.
The parity principle for which this Administration has stood since 1933 was a good standard for peacetime—it is a good standard for war. To recalculate parity now and to offer to the public 100 percent of a new and higher parity would be to offer stabilization, yet destroy the possibility of achieving it.
Franklin D. Roosevelt, Letter Opposing a Rise in the Parity Price Formula. Online by Gerhard Peters and John T. Woolley, The American Presidency Project https://www.presidency.ucsb.edu/node/210882