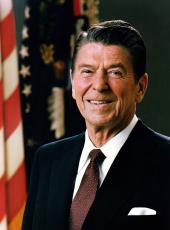 Letter to Members of Congress on Compensation for Senior Federal Officials
Dear Senator: (Dear Congressman.')
On January 9, 1989, I will be forwarding to the Congress the compensation recommendations of the Commission on Executive, Legislative, and Judicial Salaries. This bipartisan Commission composed of individuals of superior achievement in the public and private sectors carefully reviewed the compensation of senior Federal officials and unanimously recommended increased levels of compensation.
Fair compensation for those who bear the responsibility for effective functioning of our government is critical at this juncture of history. The American people expect excellence at the top levels of government, and they deserve to get it. But our Founding Fathers also envisioned a citizen government whose members are drawn from all parts of our society.
We must not allow Federal service to become the province only of the wealthy. We must ensure that the door to service remains open to Americans who must work to support their families, educate their children, and save for their retirement. As it now stands, government service for any significant length of time presents a financial burden that fewer and fewer of those who are most highly qualified can afford to accept.
Since 1969, salary levels for senior Federal officials—executives, legislators, and judges—have declined 35% in constant dollars, while the compensation of workers in the private sector has kept pace with inflation. To remedy this situation, the Commission has recommended salary levels for senior government positions that are comparable to those earned by individuals of similar responsibilities in the nonprofit private sector, such as universities and hospitals. The Commission's recommendations would only bring these Federal salaries to a level approaching that of their 1969 purchasing power. In fact, the salary paid to a Member of Congress in 1969, if increased solely to match the inflation that has occurred since then, would amount to $140,340—more than the Commission recommended. It is important to note that the cost of implementing the Commission's pay recommendations would be absorbed within the fiscal year 1990 budget—it would not add to the deficit.
I join the Commission in urging Congress to abolish the current system used to supplement inadequate Federal salaries through payments from private special interests. The ban on honoraria should take effect at the same time as the proposed pay levels take effect. The current system undermines public faith in the integrity of senior Federal officials, particularly in the Legislative branch. Congress should move immediately to enact legislation that takes a comprehensive approach to the problems posed by honoraria, including payments for articles, speeches, and appearances, and other forms of financial benefits.
During my Presidency, I have been impressed with the ability and dedication of the senior Federal officials who serve our country. It is in the Nation's best interest to attract and keep highly qualified individuals for senior government positions. I ask you to support the bipartisan Commission's unanimous pay recommendations to ensure that the American people continue to benefit from the government service of highly talented Americans. Sincerely,
RONALD REAGAN
Ronald Reagan, Letter to Members of Congress on Compensation for Senior Federal Officials Online by Gerhard Peters and John T. Woolley, The American Presidency Project https://www.presidency.ucsb.edu/node/253765