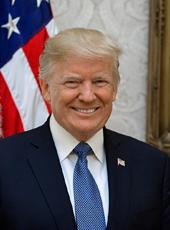 Letter to Congressional Leaders on Declaration of a National Emergency With Respect to the Situation in Mali
Dear Madam Speaker: (Dear Mr. President:)
Pursuant to the International Emergency Economic Powers Act (50 U.S.C. 1701 et seq.), the National Emergencies Act (50 U.S.C. 1601 et seq.), the United Nations Participation Act of 1945 (22 U.S.C. 287c), section 212(f) of the Immigration and Nationality Act of 1952 (8 U.S.C. 1182(f)), and section 301 of title 3, United States Code, and in view of United Nations Security Council Resolution (UNSCR) 2374 of September 5, 2017, and UNSCR 2432 of August 30, 2018, I hereby report that I have issued an Executive Order declaring a national emergency with respect to the unusual and extraordinary threat to the national security and foreign policy of the United States posed by the situation in Mali.
The security situation in Mali has steadily declined over the last year, including repeated violations of ceasefire arrangements imposed by the 2015 Agreement on Peace and Reconciliation in Mali ("2015 Agreement"); the expansion of terrorist activities into southern and central Mali; the intensification of drug trafficking and trafficking in persons, human rights abuses, and hostage-taking; and the intensification of attacks against civilians, the Malian defense and security forces, the United Nations Multidimensional Integrated Stabilization Mission in Mali (MINUSMA), and international security presences. Since 2012, the United States has backed the 12,300-strong MINUSMA force, which has brought some security to northern Mali. However, MINUSMA has also become the deadliest peacekeeping mission in United Nations history with more than 140 peacekeepers killed to date. While the overall security situation worsens, stakeholders in the peace process have made little progress toward implementing the political objectives agreed to in the 2015 Agreement.
Consequently, the situation in Mali constitutes an unusual and extraordinary threat to the national security and foreign policy of the United States. The order will demonstrate to the Government of Mali that the United States supports bringing peace to Mali, isolating spoilers, and discouraging others from joining in their obstruction of the 2015 agreement.
I am enclosing a copy of the Executive Order I have issued.
DONALD J. TRUMP
NOTE: Identical letters were sent to Nancy Pelosi, Speaker of the House of Representatives, and Michael R. Pence, President of the Senate. An original was not available for verification of the content of this letter.
Donald J. Trump, Letter to Congressional Leaders on Declaration of a National Emergency With Respect to the Situation in Mali Online by Gerhard Peters and John T. Woolley, The American Presidency Project https://www.presidency.ucsb.edu/node/333750