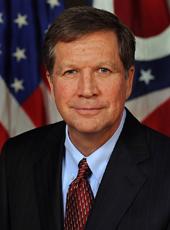 Kasich Campaign Press Release - New Hampshire AG Tom Rath Says John Kasich Will Make Us Proud as President

My Turn: Kasich will make us proud

By Tom Rath
Concord Monitor
I write in support of John Kasich in the 2016 Republican presidential primary.
Although I have been involved in these contests since 1964, this is the first time I have written a piece like this. I do this now because I believe without reservation that John Kasich offers New Hampshire and the nation an extraordinary candidacy that has the capacity to overcome the petty politics of the day and to provide leadership formed by real experience, a collaborative style, a unique grasp of America's challenges and opportunities. But, to me, most importantly, what stands out is this man's genuineness, his decency, fairness and inclusiveness.
John Kasich runs for the presidency not because he needs to complete his political resume. His resume, his credentials outstrip all others in this campaign.
His nine terms in the U.S. House of Representatives were distinguished by his ability, in a highly polarized body, to build consensus and to use that consensus to produce results that made this country safer, more secure and standing on the strongest economic footing we had seen for years and have not experienced since his departure. He was the chief congressional architect of the last balanced budget this country has seen and he did so with Bill Clinton in the White House. Now in his second term as governor of Ohio (our seventh largest state, with over 11 million citizens), he has led an unprecedented economic revival. When he took office, Ohio's state government was running a $5 billion deficit; today it enjoys a $2 billion surplus. When he took office, Ohio had lost more than 350,000 private-sector jobs; today, during his administration, Ohio has seen more than 385,000 new jobs. Today, Ohio has 210,000 job openings in the private sector. Not surprisingly, Kasich won re-election by a better than 2-1 margin, carrying 86 of Ohio's 88 counties in the race.
Both in Congress and as governor, John Kasich has been a unifier, someone who works with people who are from a different party than him, who have different concerns from him, who think differently than he does but who share a common concern to make Ohio a better state and the United States a better country.
As a Republican, I have been particularly impressed by Kasich's insistence that improved economic conditions must mean not leaving folks behind. Using a surplus not just for lowering and cutting taxes, Kasich has concentrated on getting more help for folks with mental illnesses, addiction issues and for the so-called working poor, those folks who played by the rules but have not found success. In particular, he has concentrated on expanded vocational education and occupational retraining, much like we are now concentrating on in New Hampshire.
For all these political strengths, what stands out for me is this man's character.
In many ways, who a president is matters as much as what a president does. A president must be smart and strong and tough and determined. But a president must also know who we are as a people, know our dreams, our hopes, our concerns. John Kasich gets us. He has lived a life grounded in the realties of the lives of everyday Americans. His ability to talk about these things – good and bad – is unique. It comes from not just his political experience but his life experience. John Kasich gets it.
It is Kasich's optimism that makes him want those serious complicated discussions, that impels him to want to continue to serve. He sees the chance to better the lot of all the highest calling. In private, when you might think he would be the most tired or worn down, is when this optimism comes through most clearly. His determination is powerful and unrelenting.
Read the full article here.
John Kasich, Kasich Campaign Press Release - New Hampshire AG Tom Rath Says John Kasich Will Make Us Proud as President Online by Gerhard Peters and John T. Woolley, The American Presidency Project https://www.presidency.ucsb.edu/node/313601