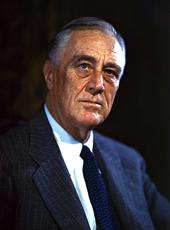 Joint Statement with Viscount Ishii of Japan.
At the conclusion of our conversations, we are happy to note that our views coincide in regard to practical steps which need to be taken toward solving the outstanding economic problems which are now of common interest and concern to all Nations.
We concur in the view that economic stability and political tranquillity are complementary essentials to a sound basis for peace; that neither of these can be achieved without the other; and that both economic and military disarmament are needed for their attainment. It is our ardent hope that both may be achieved. We have had, of necessity, to think of the unusual situation which has prevailed in the Far East during the past two years. We hope that the countries of the Far East along with those of the Occident will be able to contribute substantially, in a spirit of cooperation, to the laying of solid foundations for a structure of world peace and prosperity.
We are in complete concurrence in the view that in place of the existing monetary chaos, there should be established, by international effort, an orderly regime and that unreasonable obstacles to the flow of trade and capital where they now exist should be removed and where they do not exist should be adequately safeguarded against.
We consider it highly desirable that the price of silver be reasonably enhanced and that silver exchange be stabilized. With regard to many other measures which need to be adopted in order to establish the conditions of economic and political health throughout the world, we are in close agreement.
We look toward the convening of the World Economic Conference and we observe the work of the Disarmament Conference resolved to contribute to the maximum of our ability, in a spirit of utmost cooperation, to the end that through the instrumentality of sincere and determined efforts on the part of all the Nations principles and practices may be agreed upon which will be helpful to each and to all.
Franklin D. Roosevelt, Joint Statement with Viscount Ishii of Japan. Online by Gerhard Peters and John T. Woolley, The American Presidency Project https://www.presidency.ucsb.edu/node/208179