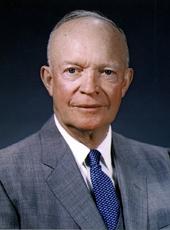 Joint Statement by the President and President Rhee of Korea.
WE HAVE HAD a fruitful and cordial exchange of views on a number of matters of mutual concern. These conversations have strengthened the friendship existing between our two countries and are a further demonstration of our solidarity of purpose.
On August 8, 1953, President Rhee and Secretary Dulles agreed that the United States and the Republic of Korea would again consult if the political conference envisaged in the Armistice of July 27, 1953 failed to produce a satisfactory settlement. This conference was held at Geneva from April 26 to June 15, 1954, but at that meeting the Communists refused to accept any formula for the unification of Korea on the basis of genuinely free elections under UN supervision and instead continued to press for arrangements which would have led directly and inevitably to extinguishing the liberties of the Korean people.
We reaffirm our intention to move forward, in accordance with the Charter of the United Nations and the resolutions of the General Assembly on Korea to achieve a unified, democratic, and independent Korea. In view of the failure of the Conference at Geneva to reach a settlement of the Korean question, we have discussed means for continuing to seek this objective.
Our military and economic advisers will continue with more detailed discussions of the questions of common interest which concern them.
In conclusion, we reiterate our determination to continue to work together in dose and reciprocal cooperation to attain our common objectives regarding Korea.
Dwight D. Eisenhower, Joint Statement by the President and President Rhee of Korea. Online by Gerhard Peters and John T. Woolley, The American Presidency Project https://www.presidency.ucsb.edu/node/232400