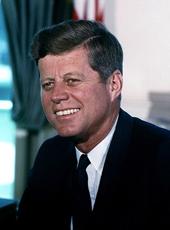 Joint Statement Following Discussions With the Foreign Minister of Germany.
THE PRESIDENT of the United States received the Foreign Minister of the Federal Republic of Germany, Dr. Heinrich von Brentano, on February 17, 1961, for a discussion of questions of mutual interest to both countries. Together with his previous conversations with Secretary of State Dean Rusk, the discussion provided an occasion for a first personal exchange of views between Dr. von Brentano and the New United States Administration. The cordial and frank conversations confirmed the friendly and close relations between the Federal Republic and the United States.
There was particular agreement that the North Atlantic Alliance is a necessary basis for the defense of both countries and that all members of the Alliance have a mutual responsibility for its further strengthening. They confirmed the continuing importance of the goal of German reunification based upon the principle of self-determination and of the preservation of the freedom of the people of West Berlin.
Both governments agreed that the persistent imbalance in the international payments situation called for concerted and vigorous action on the part of the free world. Unless and until this imbalance is substantially corrected it will continue to impede the free world's efforts to provide for the common defense and supply the resources needed by the less-developed countries to meet their legitimate aspirations.
Both the United States and the Federal German Republic have recognized this principle in previous. discussions. Proceeding from this basis both governments will continue their talks on appropriate measures which can be taken to contribute to this end. In so .doing they will act in concert with their common allies.
The President heard with satisfaction that the Federal Government will be prepared to provide the necessary means to carry on its program for the underdeveloped countries in future years.
John F. Kennedy, Joint Statement Following Discussions With the Foreign Minister of Germany. Online by Gerhard Peters and John T. Woolley, The American Presidency Project https://www.presidency.ucsb.edu/node/235743