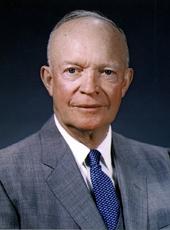 Joint Statement Following Discussions With Chancellor Adenauer.
THE PRESIDENT and the Chancellor have had a pleasant and fruitful exchange of views on a number of subjects of mutual interest. Secretary of State Herter and German Foreign Minister von Brentano also participated in the conversation.
The talks were completely informal in nature and did not involve negotiations of any type. The participants believe that the exchange of views which occurred has resulted in a further coordination of the positions of the two Governments on a number of common problems.
Among the subjects touched upon in the course of the conversation were the current disarmament discussions in Geneva, East-West relations in general, the problem of Germany including Berlin, and European economic integration.
The President and the Chancellor reaffirmed their determination to continue their efforts to achieve the reunification of Germany in peace and freedom. They further agreed that the preservation of the freedom of the people of West Berlin, and their right of self-determination, must underlie any future agreement affecting the city.
The Chancellor and the President discussed the general situation with regard to European economic integration. The President reiterated the support of the United States Government for the goals of the European Communities, and for a strengthening of Atlantic economic cooperation. They welcomed the prospect that the United States and Canada would soon join more closely with the European countries in a reconstituted Organization for European Economic Cooperation. In this connection, they discussed the recent trade proposals of the European Economic Commission. They noted that, should proposals along these lines be adopted, the result would be a major contribution to a general lowering of world trade barriers.
Dwight D. Eisenhower, Joint Statement Following Discussions With Chancellor Adenauer. Online by Gerhard Peters and John T. Woolley, The American Presidency Project https://www.presidency.ucsb.edu/node/235410