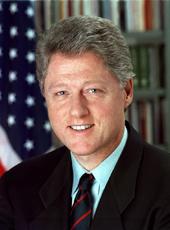 Interview With John Gambling of WOR Radio, New York City
Midterm Elections
Mr. Gambling. Mr. President, good morning.
The President. Good morning. Good morning, John.
Mr. Gambling. Important day for you, the Democrats, Republicans, and independents. It's election day, and you know, they give frequent flyer miles on Air Force One, you're going to get a free trip to anywhere. You have been busy.
The President. Well, it's been a busy week. But you know, I had to take that very important trip to the Middle East, and when I came back, a lot of our candidates asked me to get out there and campaign, including Governor Cuomo, so I tried to do all I could to make the best argument for why we're moving our country in the right direction and we don't want to go back to the policies that failed us before in the eighties. So this morning I'm just taking a last opportunity to encourage the American people to go out and vote, to make their voices heard today. The stakes in this election are quite high, as they always are in any midterm election, but especially in this one. So I hope the people within the sound of my voice will exercise their citizenship today and get out there and vote.
Mr. Gambling. Interesting contrast for you; maybe you can talk about it for just a second, between the events of the Middle East and our political system and the fact that the peace treaty signing—coming so close to our election.
The President. Well, of course, we've been working on that very hard for a couple of years. It's just a coincidence that it came as close as it did to our election. But I would hope that it would remind the American people of the great potential of this country and the greatness of this country. And I hope it would keep our people in a positive frame of mind. One of the unfortunate aspects of so much of modern campaigning is that the negative tends to outweigh the positive, and the negative television ads, the whole business about the tone and tenor of our elections. This is actually quite a great country with a great past and an even greater future if the people who are going to be affected by it will invest in it and vote for it and vote for people who will build the country, not just place blame, vote for people who will keep moving us into the future.
That's really the lesson of the Middle East, that people want the United States involved in the peacemaking and the problem solving of the world, whether in the Middle East or in Haiti or Northern Ireland, just to name three, because they think we have a good system and that we are a good people. And sometimes I think we forget it, and we need to remember it. This is election day. We can go out, be heard, and make a difference.
Mr. Gambling. As a man that has spent his entire life in politics, how do you define politics? Is it program or is it more the essence and the basics of hope, security, fulfillment?
The President. Well, I think the programs matter, but I also think the principles matter. I think giving voice to people's hopes to getting people together, giving energy to other people is very important. So much of what we do down here in Washington basically is an effort to empower people to take responsibility for their own lives. There aren't so many things that the Government does directly. I mean, we pay for medical care for the elderly through Medicare. We finance the Social Security system. We run a wonderful National Park System. We do a number of other things directly, but a lot of what we do is to empower people: the student loan program, the Head Start program, the crime bill which enables the city of New York to hire more police officers and have programs for kids to keep them out of trouble.
All these things basically give people in their individual, family, or community lives the ability to take responsibility for themselves. So part of it's programs, but a lot of it is setting the right tone and the right direction, looking to the future all the time. This country is always at its best when it's coming together and moving to the future.
Mr. Gambling. I hear a frustration in your voice about the mood of the country, the cynicism, the negative advertising that's taking place on all sides in the past weeks.
The President. Well, I don't know that I'm frustrated. I think it has too much sway over our national life, but I think our communications in general with one another are too negative these days. We ought to be having more honest conversations with one another and doing less verbal bomb-throwing. I think the American people are frustrated by it, and that's why I hope that there will be a good turnout today for candidates like Mario Cuomo who have essentially been a positive force throughout their public careers. Because it's just so easy to give in to the kind of pounding-attack communications that tend to dominate not just the elections but often the daily communication of our public life. And it's not a very good way to run a railroad or a country, and we're better than that. And whatever happens today in these elections, I'm going to be determined over the next few years to try to lift our country out of that.
Mr. Gambling. President Bill Clinton on the "Rambling With Gambling" phone this morning. Along those lines, if, as predicted by some, the Republicans gain control of the Senate, will your agenda for the next couple of years have to change?
The President. No, but I will have to have more responsible bipartisan efforts on all parts. I will make my effort, and we'll see others make theirs, I hope.
On the other hand, if the American people turn out in equal numbers, if the Democrats turn out as well as the Republicans do at the polls today, I don't think that'll happen. It's really, in so much measure, a question of who cares enough to go and vote and whether the spirits of a lot of normally Democratic voters are dampened by the negative atmosphere of the moment.
You know, the country's economy is coming back, we're tackling our problems like crime, we're facing things long ignored, and this is a time to keep going forward.
Mr. Gambling. Where do you vote today? Do you vote in Arkansas by——
The President. Yes. I voted absentee in Arkansas. I voted for my Governor, and I called him last night and told him I did. [Laughter]
President's Security
Mr. Gambling. Well, that's good. The security question, the events of the last couple of weeks—I understand—and I'm not looking for specifics here but just generalities—I understand your routine has changed a little bit.
The President. Well, we've asked the Secret Service to take a look at all the procedures and everything, as they periodically do. Every year, I think for quite a long while now, Secret Service has increased its ability to protect the President, and I think they are continuing to do it. I have a lot of confidence in them, and the trick is to permit them to do that without having the President completely cut off from the public at large, because this is a great, free society, and one of the problems the President always has is trying to avoid losing touch.
Mr. Gambling. Exactly. Probably the most difficult thing, you've got to keep in touch with the folks. I want to thank you very much, Mr. President, for choosing us this morning to talk about politics on election day, 1994. Thank you very much.
The President. Thanks again. I want to urge all your listeners to go on and vote today. Thank you.
NOTE: The interview began at 7:12 a.m. The President spoke by telephone from the Oval Office at the White House.
William J. Clinton, Interview With John Gambling of WOR Radio, New York City Online by Gerhard Peters and John T. Woolley, The American Presidency Project https://www.presidency.ucsb.edu/node/218346