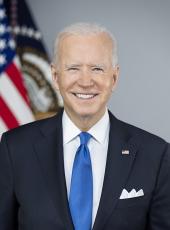 ICYMI: Washington Post: Republicans Oppose Debt Limit Hike After Supporting Increases Under Trump
Today, the Washington Post posted a video highlighting the 180-degree turn by Republicans who repeatedly voted to raise the debt limit under President Trump, but now are obstructing efforts by Democrats to do the same.
Led by Senator McConnell, Congressional Republicans voted three times to address the debt limit under the previous Administration – even as the former President added $8 trillion to the debt, including nearly $2 trillion from tax cuts for the wealthiest Americans and big corporations. In fact, one analysis found that Senator McConnell has voted 32 times over his career to raise the debt limit by a cumulative total of $20.7 trillion.
Each of those three times under President Trump, Democrats fulfilled their shared, bipartisan, responsibility and joined with Republicans in voting to address the debt limit – even though they disagreed with the former President's policies. But now, Senator McConnell and Congressional Republicans aren't just refusing to uphold their responsibility and voting for default – they're actively blocking efforts by Democrats to address the debt limit on their own to avoid the catastrophic economic consequences.
View here.
Joseph R. Biden, ICYMI: Washington Post: Republicans Oppose Debt Limit Hike After Supporting Increases Under Trump Online by Gerhard Peters and John T. Woolley, The American Presidency Project https://www.presidency.ucsb.edu/node/352799