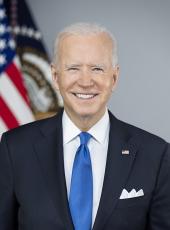 ICYMI: Wall Street Journal Opinion: Biden's Covid Stimulus Plan Rescued America
WSJ: Biden's Covid Stimulus Plan Rescued America
[Gene Sperling, 3/1/22]
The painful truth about economic recoveries is that not everyone bounces back financially after a downturn. Persistent or even permanent economic problems—such as long-term unemployment, weak labor markets for inexperienced workers, evictions and foreclosures—trap too many Americans in difficult economic situations. But there are policies that can limit this "scarring," as economists sometimes refer to it, and President Biden's American Rescue Plan has led to less of it than any recovery in at least the past 50 years.
Consider long-term unemployment. While most jobs will return after an economic downturn, the number of people struggling with long-term unemployment—without work for at least six months—often remains relatively high for months after general unemployment peaks. Long-term unemployment persisted for years after the double-dip recession of the early 1980s and well past when President Reagan started running his "Morning in America" ads in 1984. While the American Recovery and Reinvestment Act of 2009 helped avert an economic depression, the persistence of high long-term unemployment two years later led President Obama to press a Republican House (unsuccessfully) for a second stimulus bill
Losing a job always hurts. Long-term unemployment can lead to the loss of one's house, spouse, health, emotional well-being and sense of self-worth. A review of 99 studies on work found that unemployment over time has a worse impact on an adult's emotional health than the death of a spouse or divorce and has serious negative impacts for children. Across entire communities with high rates of long-term unemployment, suicide rates have been found to go up
The American Rescue Plan's impact has been stark. Long-term unemployment reached its Covid peak in March 2021 when the ARP passed. Since then it has recovered more than 80% of the way back to where it was in February 2020. Long-term unemployment saw its biggest 10-month drop in more than 70 years. Three years after the 2007-09 recession, long-term unemployment was almost three times as high as it is now. The assistance and relief included in the American Rescue Plan helped power a strong labor market capable of reaching all workers.
The ARP has also made things significantly easier for young workers first entering their fields. A weak job market is harder on new workers, who have to compete against more experienced colleagues for fewer positions. It's particularly hard for nonwhite workers and those without a high-school diploma. In November 1982, the youth unemployment rate reached a record 19% and continued to average more than 17% in 1983. It remained stubbornly above 13% until late into 1986. Though these rates fell over time, they left permanent damage.
Economists at Stanford and Northwestern found that Americans entering the workforce in the early 1980s experienced increases in mortality, were more likely to never marry or have children, and suffer other lifelong effects. Berkeley's Jesse Rothstein found the persistence of youth unemployment above 17% for more than two years following the 2007-09 recession caused lasting harm to new entrants. He warned that the Covid recession—which set a record high for youth unemployment in April 2020—had a high chance of permanently harming the prospects of people entering the workforce.
Instead, the American Rescue Plan ensured a robust job market even for new entrants. The unemployment rate for young workers (16 to 24) saw the largest calendar-year drop on record in 2021. It now stands at one of the lowest rates in the last 50 years—less than half the rate of the two years after the 2007-09 recession.
Evictions and foreclosures are another brutal harm exacerbated by recessions that can continue to hurt families long after downturns end. Evicted workers can lose their jobs, fall into a cycle of poverty, and see their children suffer lasting setbacks after having to change schools or move to higher poverty neighborhoods. Black homeownership also has declined more dramatically than white homeownership since the 2007-09 recession, and in 2017 the gap between them reached the highest level in 50 years. Many black Americans still have not recovered from the resulting property losses in the 2007-09 recession.
Despite unemployment levels reminiscent of the Great Depression, the Covid recession led neither to a tsunami of evictions after the moratorium dropped nor a wave of foreclosures. After a challenging start, the ARP's Emergency Rental Assistance program delivered almost $20 billion across 3.8 million payments to renters in 2021 to cover back and prospective rent. Since the national moratorium ended last summer, eviction filings have averaged only 60% of pre-pandemic eviction averages from between 2012 and 2019, according to data from Princeton's Eviction Lab. Foreclosures, the bane of the last financial crisis, hit an all-time low in 2021.
Add to all this that black and Hispanic unemployment has dropped precipitously—with Hispanic unemployment experiencing the largest calendar-year drop in history—while researchers at Columbia University and the Urban Institute project the ARP could cut child poverty to the lowest level on record.
Too many critics of the American Rescue Plan brush aside these remarkable accomplishments with exaggerated claims about its impact on inflation. These critics often assume that all or nearly all of the $1.9 trillion allocated under the ARP flowed into the economy in 2021, but only $1 trillion or so actually did that year. Performing more careful analyses, Moody's Analytics and the San Francisco Federal Reserve estimated that the ARP contributed only 0.3 percentage point of inflation or slightly less in 2021 and will cause between 0.2 and 0.3 point in 2022.
The White House is sympathetic to the strain global inflation has put on families' budgets, but Mr. Biden's recovery package had only a marginal impact on prices and managed to save Americans from the unprecedented economic threat Covid posed, while protecting the most vulnerable from long-term economic hardship.
Joseph R. Biden, ICYMI: Wall Street Journal Opinion: Biden's Covid Stimulus Plan Rescued America Online by Gerhard Peters and John T. Woolley, The American Presidency Project https://www.presidency.ucsb.edu/node/354730