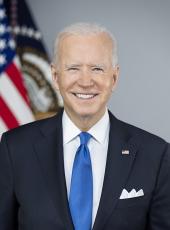 ICYMI: Transportation Secretary Pete Buttigieg & NEC Director Brian Deese Say Build Back Better Is "The Biggest Cost-Cutting Bill for Working Families in Decades"
Following House passage of the Build Back Better Act, Secretary of Transportation Pete Buttigieg and Director of the National Economic Council Brian Deese highlighted how this legislation is the biggest cost-cutting bill for working families in decades. They also discussed how it is fiscally responsible and will reduce deficits in the long-term, and help address inflation by helping Americans get back to work while taking care of their families.
Transportation Secretary Buttigieg on NBC's Meet the Press:
"The vast majority of this legislation is cooked. And what it amounts to, even as details get resolved and negotiations continue, is a historic investment in making it easier and more affordable to be a family with kids in this country. It will go down in history, this turning point that we're about to create thanks to Build Back Better."
NEC Director Deese on Fox News Sunday:
"This bill is going to be the biggest cost-cutting bill for working class and American families in decades in this country. And it's going to go at costs that are persistent problems for the American people in their lives."
"It has been awhile in Washington since we've actually done the hard work of paying for a bill over ten years. But that's exactly what this bill does. … When you look at the impact of those policies in the aggregate, it would reduce the deficit by about $112 billion this decade. … If you really care about the fiscal soundness of this country, you should be looking at the long term. In the second decade, this bill would reduce the deficit by more than $2 trillion. So, this bill—unlike what has happened in Washington over last several years—is actually doing the hard work of paying for proposals over the long term. It is fiscally responsible, and it will cut costs for families almost immediately."
Joseph R. Biden, ICYMI: Transportation Secretary Pete Buttigieg & NEC Director Brian Deese Say Build Back Better Is "The Biggest Cost-Cutting Bill for Working Families in Decades" Online by Gerhard Peters and John T. Woolley, The American Presidency Project https://www.presidency.ucsb.edu/node/353510